30 May 2021
If you want to play LoL on your mobile phone, there is a simple solution! LoL has a massive amount of players worldwide and you have a unique opportunity to be a part of this amazing and huge community by installing the LoL mobile app.
With constant patches, ever-changing champion rankings, and various game modes, the League of Legends can be played by players of all talents and ages. And best of all, the LoL (including LoL mobile app) is completely free!
Why you should play LoL on your mobile device
If you wonder, what are the main pros of LoL mobile game, we have a full list that depicts why you shouldn't play only on PC-version:
You can enjoy LoL while traveling to school, university, or your work.
Gain new LoL experience during school breaks
Have fun in LoL from your workspace
Enjoy LoL while you are waiting for delivery to arrive
Play together with your friends in Co-op mode
You can save a lot of money by not buying a laptop to access the game
Stay in touch with your favorite game while being on a vacation/trip
System setup recommended for playing LoL mobile game on an Android device
System: Android 4.4 (or higher)
Memory: 1.5 Gigabytes of random access memory
Central processing unit: 1.5 GHz quad-core
Graphics processing unit: PowerVR GT7600
System setup recommended for playing LoL mobile game on an Apple device
OS: iPhone OS 9 (or higher,iPad OS if you are an iPad user)
Memory: 2 Gigabytes of random access memory
Central processing unit: 1.8 GHz dual-core (Apple A9)
Graphics processing unit: PowerVR GT7600
This game has good optimization, so the average device should run LoL swiftly.
LoL mobile: your first steps
To begin your journey in LoL mobile, you need to download the game from Play Market or AppStore. When LoL finishes the installation process, you are free to play League of legends anywhere you go and anytime you want.
If you still don't have a Riot Games account or haven't played LoL at all, you need to complete the procedure of registration. To access LoL on your Android or Apple device, visit Riot Games official webpage. There you will be able to create a new Riot account. Tap on the 'Create Account' option and you will be instantly diverted to the Account Sign up tab. From there on, the registration process is much easier and familiar to any Internet user – enter your electronic male, username, and accept Terms and Conditions, etc.
LoL mobile version: main changes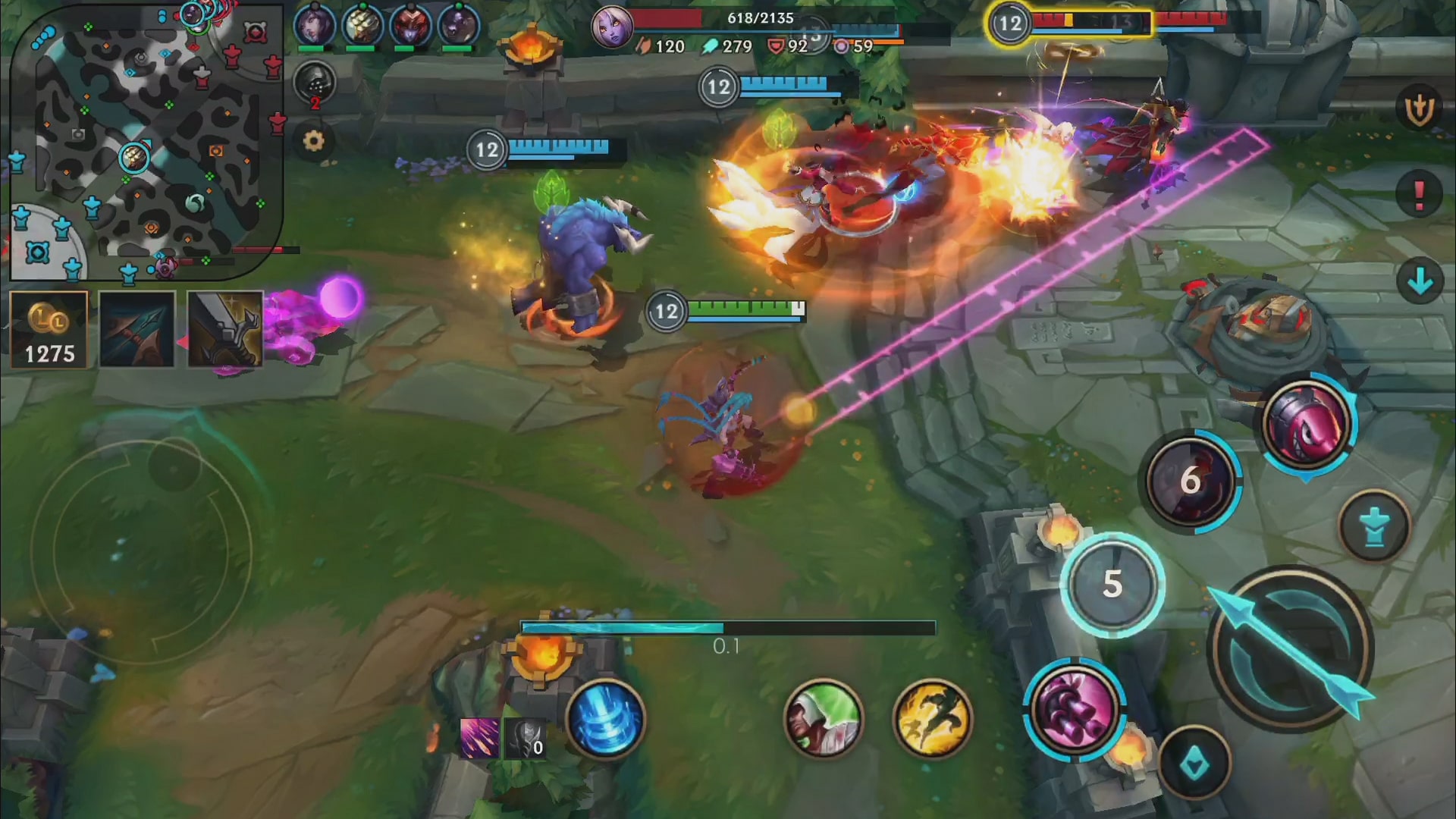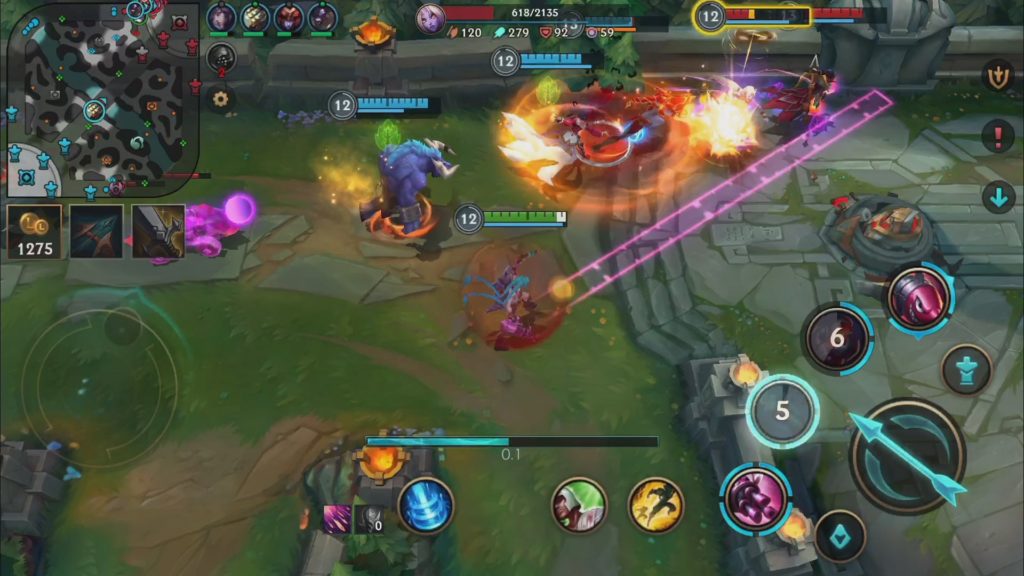 Maps: The maps in LoL mobile have undergone some changes in cosmetics and balance. These changes are meant to lower the time the LoL match takes. If it takes forty-five minutes on average to finish a game, on the mobile version, the matches last half as long.
The game's map is a reworked variant of the LoL original map. At the moment, the only map available is a mobile game version of Summoner's Rift. Although it dwindled in size and features, the map still is perfect for gameplay on 3 lanes and is suitable for five players per side.
Also, there are some major changes in the character's skills. For example, some skills that were passive in the main version of the game became active ones. There was an overhaul of some characters with the goal to make the game more balanced.
Conclusion
We hope that we were able to give you a lot of useful information about LoL on mobile devices. But what if you would like to play LoL more often but you don't have enough skill, time, or money? You should use fineboosting services! It will give you the ability to improve your skills and become a professional gamer. There is a wide variety of boosting types you can purchase for the lowest prices on the market! You'll save significant sums of money and an enormous amount of time while our professionals help you to become a real pro in League of Legends, including LoL on mobile! You have a unique opportunity to become a better player in your favorite game, don't miss it!