07 July 2021
The main things that you should know to boost your progress effectively are the Modern Warfare leveling, and you will find interesting the info, explained in this guide. How everything works, mechanics features, and other useful tips.
How CoD Modern Warfare leveling works?
Many players are puzzled because they don't really understand how it works and how to count and predict your progress. All these mechanics are works simply and you will agree with that soon, after reading our guide.
When you complete online matches you gain experience that raises your rank. Your progress mostly depends on how much and how good you play. There are fifty-five levels to acquire, starting on the first one. With acquiring new levels you will be able to collect Killstreaks, perks to use in matches, and of course, various possibilities to made specialized items setup.
After acquiring the fifty-fifth level, the player is able to boost one hundred extra ranks. They are also termed Prestige. Players gain unique aesthetics stuff for each rank, and tasks they should accomplish in time to get some special extra benefits.
Officer ranks work like seasonal passes from other games, you lose all your extra progress every new season, so you will start from level fifty-five. It's a good option because by resetting your progress you will able again to get new bonuses for reaching levels. It will be more interesting and maybe even easier to play after resetting, than for the first time, because your own skill could not be reset.
Enlisted ranks list and how to gain them effectively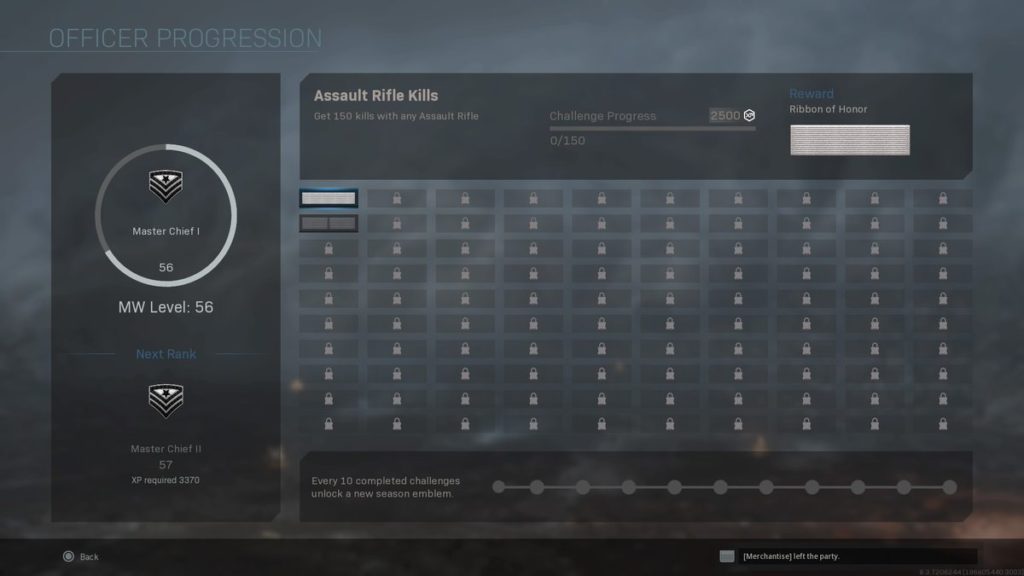 In online matches levels from one to fifty-five refer to the Enlisted ranks list. As we said before, gaining levels gives you new opportunities in skill setups to use in matches, cosmetic stuff, and new weapon options for your loadout.
The resource that you should collect to have level-ups is experience. Players could gain it while playing online matches, doing various in-game tasks, also in Spec Ops. We made a list of tips on how to boost your level easy and effectively:
Daily Challenges – Every new day you have a list of new tasks you should finish by the end of the day or they will be canceled automatically. They are mostly not hard to complete, but you will always be rewarded by experience or experience boosters, raising the number of experience points you can gain for every action.
Camo Challenges – They allow players to open various cosmetic looks for the different guns. Additionally to this, players have a chance to collect experience booster. Completing them you will have unique camouflages to customize your riffles.
Missions – This type of task is complicated enough. To complete it you have to complete some smaller tasks before it. It's not the only difference, you should know that they are also paid better than the previous two. You will gain a big amount of experience rewards and also you can find some experience boosters as well. The list of these tasks you can find in the Menu.
Officer ranks and how do they work
This part of the ranking system has some differences. Reaching the fifty-six level, you unblock additional tasks, they work like all previous types of in-game tasks. So you will have a new one every day, and as it was with daily tasks, you will collect experience and experience boosters, and a unique sign to collect called Ribbon.
Collecting Ribbons to get a unique seasonal sign – Emblem, collecting them, the player will get a new one for every ten collected Ribbons. A player could maximally have the 10th grade of this Emblem. Other players and you can see it in your profile, to show how cool you are.
You are bored of regular grinding and slow progress. You don't want to have low-skilled teammates playing with you. You know that you are ready to show your real skill. PvP arena and high-ranked opponents are waiting for you. Don't wait anymore and rush into the battle. FineBoosting will help you to save time and boost your rank. With affordable prices and guaranteed results, you can check other clients' reviews on our site. Try out FineBoosting!