11 December 2020
Blizzard opened the doors to Shadowlands on November 24. The add-on has finally become available, and here we will tell you what the developers have prepared for users this time. Besides, in this article, we will understand what boosting is in WoW and who needs it.
The hero's path starts again with leveling
The jokes that the former heroes in the new addon are becoming average workers are not at all a joke. You find yourself in a world that not only lives by its laws in Shadowlands. Here your hero is also disliked. Remember how many characters you killed in 15 years of playing WoW? They all ended up in the afterlife.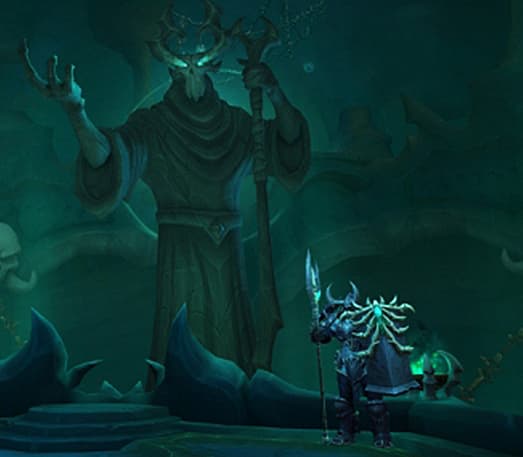 Each player has to go through four locations. You do not choose the order of passage of the story campaigns, unlike previous additions, but follow the plan: Bastion, Maldraxus, Ardenveld, Revendreth. You will earn the 60th level long before the end of the campaign if you complete all the quests along the way. Moreover, even with the right character customisation you will have to complete all the campaign tasks sequentially, regardless of the character level. Pay close attention to side quests only if you do not set a goal for yourself to quickly boost.
If you do not want to go through boring tasks that you can not skip, you can order a WoW boost. It's a quick and easy way to get what you want. To get some rare items, you have to play dungeon for hours and still not know the fact that you will receive this item. WoW, boost ensures you get the things you want or level up. You can order any in-game service for the booster.
Choose the right Covenant
You will have to travel to Oribos again to select the covenant you will serve after reaching the maximum level. You can change it later, but this will slow down your progress. The main difficulty is to choose the right one, having practically no data in the game. Therefore, use the opportunity to test the covenants' skills during the passage of the story campaigns.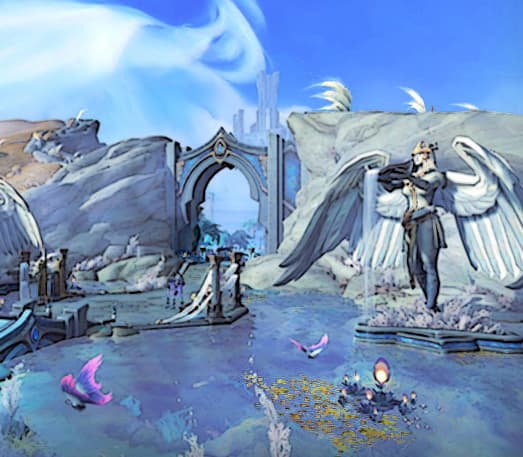 There are four covenants in total – the primary abilities are given to you to try immediately upon entering the location. It's never a bad idea to just beat the mobs for ten minutes longer to figure out which ability you like best.
The character will still play well in PvP or dungeons if you choose a covenant for raids. The bonuses that the covenant gives to the character in a given situation differ by 5-10% in terms of efficiency.
Every hero can craft legendary items now
You no longer have to wait for the right item to drop out of random loot, as in Legion. However, there is one annoying limitation of one legendary thing per hero. You will be able to craft several legendary items by the end of the expansion. You simply do not have enough resources, and therefore you only need to select one legendary at the beginning of the content. There are many items, but it remains to be seen which item will be the best for each specialization. Wait for enough experience before crafting legendary items. If you don't want to wait, you can turn to the boosting service in WoW, and professional players will help you.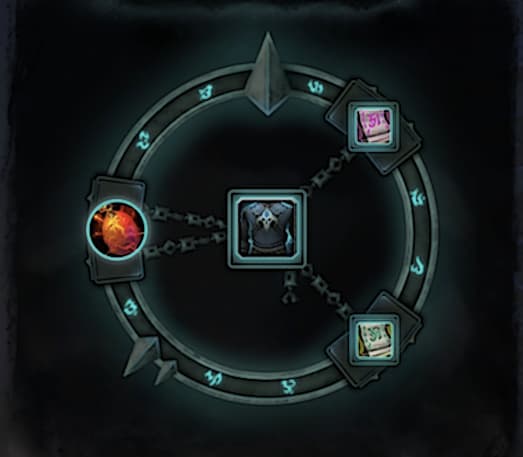 Legendary items will have several levels, which will require industrial-scale soul ash to rise. You can earn this resource once a week. Blizzard has come up with enough motivation for players to keep coming back to WoW again and again. But there will be no more grind. Collect the maximum amount of a resource in a couple of hours and wait for the next week.
World of Warcraft is popular again
Every time a new expansion is released, a massive number of players return to World of Warcraft. Some want to go through a story campaign and find out what happened to their favorite characters; others are waiting for a new ranked season in PvP or a raid. Players have been waiting for a long time for the developers to upload new content, and the game will get fresh sensations.
Millions of players around the world play the new Shadowlands update. The latest update is a chapter in the history of the legendary World of Warcraft. Each player will find something for himself in it. If you still don't know if it's worth trying to play in the new expansion, then cast aside your doubts and welcome to the world of WoW.
Why do you need WoW boosting?
WoW is a challenging game, and you need to have enough experience to collect high-level items. Boosting services in WoW are used by players who are faced with all sorts of difficulties or lack of free time.
Areas where players may have trouble:
Dungeons and raids. Dungeons are mostly used to win legendary items, but good things have a low drop rate. Moreover, the trip to the raid can last up to 5 hours. Not every gamer has that much free time. You need to go more than once to get a legendary item in the dungeon, and for this, you need a team of players. Some gamers do not go to raids at all. If you still want to get a unique item but do not have time, you can turn to the WoW boost service. Professional players will legally help you get the thing you want.
PvP modes. It is essential to get unique items for victories in WoW arenas for many players. Besides, the rating is very important to raise, which you need to play often. If you want high level or unique items from PvP modes, then boosting in WoW is the right decision.
Achievements. Many achievements are hard to earn. Moreover, for achievements, they give unique and rare things. Making achievements is in high demand for boosting in WoW. You also receive titles, pets, and various items along with achievements.
The release of the new add-on is another reason to enter the game and dive into the world of WoW. Visit new locations and have an unforgettable experience. If you can't earn an achievement or don't have enough time to complete the dungeon, then a boost in WoW will not let you miss out on rewards.