Fortnite developers have recently added the ability to transfer data and cash from the PlayStation4. It enables users to carry their gains including cash from one platform to another. Today we will tell you how to transfer your progress in Fortnite accounts between gaming platforms.
From Which Platforms Can Transfer Your Fortnite account?
The developers care a lot about their players. That's why they allow the transfer your progression between PC, smartphone, Nintendo Switch, and X-Box.
Nevertheless, for a long time, Fortnite on PlayStation was blamed for not connecting with other systems. Thankfully, that problem is finally solved.
Preparation before transferring Fortnite Account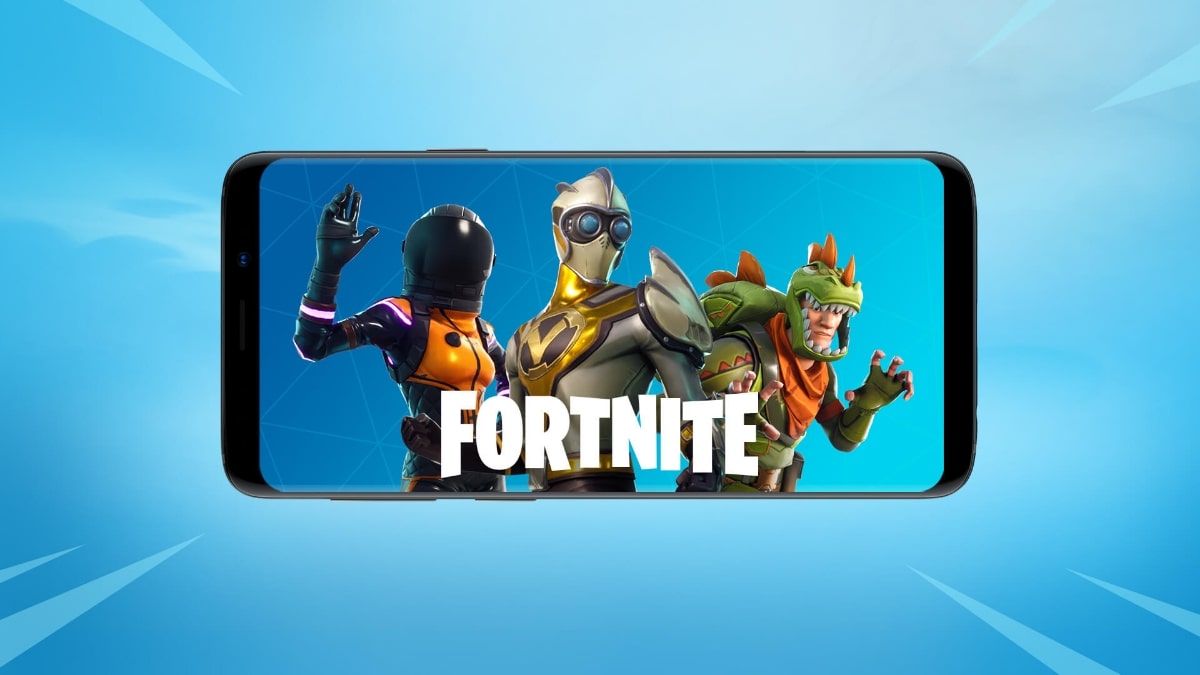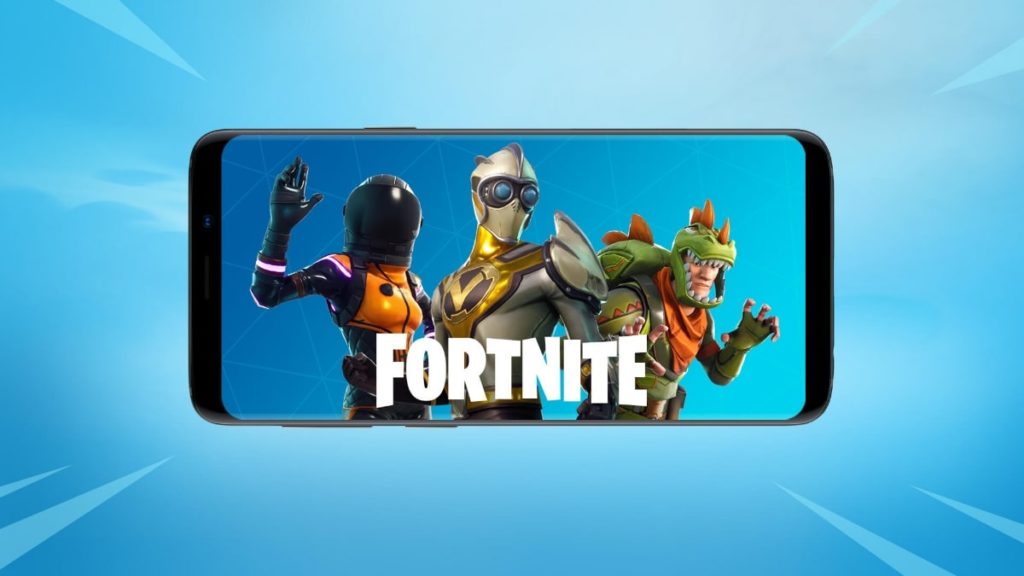 First, you should go to Fortnite's merger webpage. There, you need to pick a Main Account (the one you want to keep) and a Sub-Account from which you would like to transfer the progress.
Note that if you connect your accounts, Fortnite will remove your Sub-Account automatically. So, if you want to carry the smartphone progress to a PlayStation4 or PC, you'll have to say goodbye to it on your phone.
Important! Data and currency transfer may take a while. Sometimes it can take up to two weeks to transfer Fortnite account data from another platform. Don't get too upset if it doesn't appear immediately!
Step-by-step guide on how to transfer your Fortnite account to another platform
The process isn't complicated, so follow us step-by-step, and you will get it right!
1. First, go to the Official Fortnite Account Merge webpage and pick the Get Started option.
2. Choose the system with your main account. Then, the website will redirect you to the chosen platform's login page. For instance, it will open X-Box Live or PSN login website. There you'll need to authorize.
3. The website will send you an email with a unique authentication ID.
4. Type in that ID on the Account Merge website.
4. Choose your secondary platform. There, you will need to complete the same procedure as in steps 1-4.
5. Pick Preview Merge after checking the linked accounts for each platform.
6.If everything looks OK, agree with the Terms in a special approval box. Then, click Start Account Merge.
8. You've successfully merged your Fortnite accounts. Remember that the transferal of your sub-account's data and cash may take about two weeks.
Things you need to keep in mind
There are few things to consider before performing a merge. Most of these are rules set by Epic Games, so don't overlook them!
First, there is a date limit for console accounts. You can't transfer your progress from your console if you haven't played Fortnite on it before 09/28/2018.
You must not be blocked or suspended on Epic Games. Also, to perform a transfer, you will need to use your electronic addresses linked to accounts.
It's worth mentioning that some items won't be transferred. For example, merge will not carry over the Save World account level, Unreal Marketplace products, and Imaginative Islands
We hope that our post will help you in the account merging process! Fortnite is an awesome game and it definitely deserves your passion and attention. But what if you don't have enough time for improving your skills yourself?
Use our FineBoosting services! With the help of our experts, you can drastically improve your skill and stats! Check out our service and follow us for further Fortnite updates!
Fortnite free is not free for now, because of Apple and Google actions. It started from the news that Apple wants to block Fortnite in the App Store for their mobile platform and all mobile Apple devices. They said that Epic Games don't want to pay traditional "extra fees" by raising prices for every item in the game that you can donate for. Of course, it's not fair concerning the players and Epic Games refused to do it.
By the way, Google also removed Fortnite from Google play, but in contrast to Apple, Android users still can download the game and new patches from the Fortnite website. That's where the fight for Fortnite free began.
It's an unprecedented case of anti-competitive and monopolist's freedom and economical limitation. So, Epic Games will fight versus this giant mess and already prepared a lawsuit to make Fortnite free again.
While the Fortnite free war is in the run, players of mobile platforms can not worry about their Fortnite accounts. We have cared about all of them, so all their progress, items, V-Bucks, and other game staff will be safe and you will be able to use them.
Especially for iOS and MAC gamers, we decided to make a gift. You will have a bonus to your actual V-Bucks balance that you have bought in the App Store. Nevertheless, to be fair with our audience we also decided to make these V-Backs free to transfer and use on any other gaming platform, so you could spend them wherever you want. And also you will see Fortnite free soon.
Extra fees in Fortnite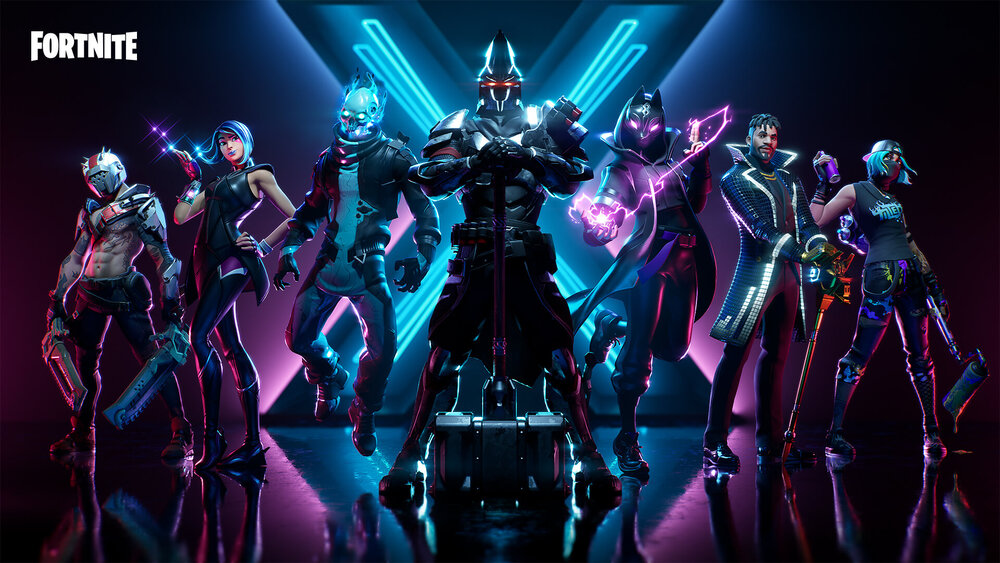 Returning to the issue of "Extra fees" we should give you some details for a better understanding of what a horrible distribution policy Apple has. They require above thirty additional percent from every inner game transaction for no visible reasons for it. It's not fair concerning not only Fortnite players but all mobile gamers community at all. That's why we will fight for Fortnite free.
It's an obvious app market monopoly and we can not stand aside when freedoms and rights of all and especially our gamers are violated. And this story is not only about games and gamers. With such a suffocating app distribution policy, Apple gives no chances to small and young developer's studios to share their products on their marketplace. It kills any fair market competition and is almost illegal concerning the users and developers.
Epic Games reaction
That's why we already prepared all the needed papers against Apple and want to see justice in courts. Our main point is not only to make things right with Fortnite free but also to show the world, why any market private monopoly is bad. We have sent our lawsuits to European, Australian, United States courts and wait for justice.
We will inform our audience when will have replies from courts, share our #FreeFortnite hashtag to raise public awareness, and support our fighting. We believe that justice will be served soon. Fortnite free!
Why should you try out FineBoosting? Because it's an easy way to boost your rank, saving your time and leaving only pure fun. Reasonable prices, good service and a lot of satisfied customers. Try out FineBoosting!
The merging feature in Fortnite is aimed to transfer your progress and items data from Secondary to Primary account. Of course, it's for those players, who use multi-platforms for playing and want to have a single account. The process is not hard and includes only eight steps:
Start to merge accounts Fortnite.
Choose the platform of your Primary one and log it in.
Go to your mailbox and find an authentication code, then put it in.
Do the same with your Secondary one.
Check everything with the "Preview merge" option.
After you're sure that everything is right, you can start to merge accounts Fortnite.
You will also have to accept it by typing a special phrase and then start to merge accounts Fortnite.
Now the process is in a run and you should wait. It will take up to two weeks to transfer all your data.
It's better to hurry up because it will be impossible to merge account Fortnite after May 6. That's because the merge option is aimed mostly at the PS4 and other game console players. So it's necessary to accept merging before this date because, after it, it would be impossible to merge accounts Fortnite.
How to find a perfect gift for the Fortnite fan? V-Bucks Gift Card, Fortnite Monopoly, Llama Fortnite.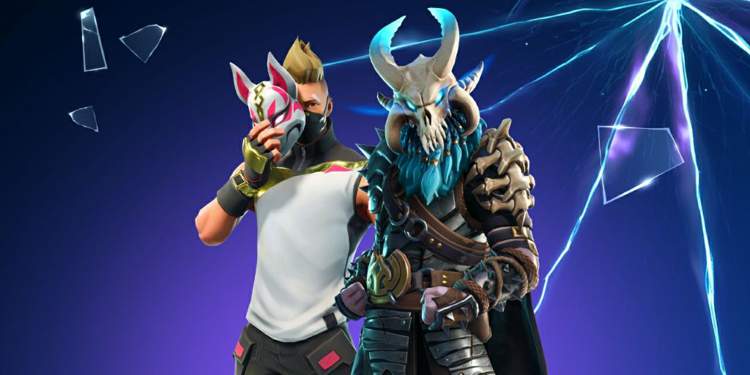 This info will be useful mostly for Fortnite player's friends and relatives, who want to be creative with their gifts for Christmas, New Year, Birthday, or any other holiday. And will tell about some of them, namely about V-Bucks Gift Card, Fortnite Monopoly, and Llama Fortnite.
V-Bucks Gift Card
The most simple variant is to present a V-Bucks Gift Card, because of its universality. Players could use them to buy a new skin, Llama or whatever that could be bought for V-Bucks in the Fortnite store. Freedom of choice is the main benefit of a V-Bucks Gift Card.
Fortnite Monopoly
Fortnite Monopoly is a special edition of a classic Hasbro's Monopoly with local changes for the Fortnite world. It's a good variant for those who want to have some offline activity with their friends or family in the usual entourage. Familiar locations, HP chips, and a lot of other changes will help to get in the atmosphere of your favourite game.
Llama Fortnite
This cute plush toy will impress not only Fortnite fans, but everybody who will touch or even see it. Made for cuddles, Llama Fortnite will become the brightest part of the room interior and could randomly make you smile every time you see it.
Dream of trying yourself in high-ranked PvP? Want to compete with worthy opponents? We can help you with this! Fineboosting is a perfect choice because of guaranteed results, high-quality service, and fair prices. Try FineBoosting once and you will love it.
Fortnite fourth Season is now live and is all about superheroes. Doctor Doom and Stark have settled on the island and are preparing to confront the evil Galactus. The main villain of this season has already become visible in the sky. Galactus, the incredible size giant, is rushing to our island. Galactus will destroy the entire planet if the heroes do not prevent him. The Iron Man Development Center is located on the island to help heroes looking for a Victory Royale. The Epic Games team is always good at keeping their audience engaged. Fortnite is preparing to wrap up Chapter 2 of Season 4 with this update. Patch 14.50 removed a large number of Halloween items from the game. The update will begin at 4:00 am ET. Fortnite updates rarely last more than two hours, so don't rush to check the status of the server; you will not be left without access to the game for a long time.
Jetpacks are back in the game
Fortnite fans last saw jetpacks in June 2018 when it was still available in the Battle Royale regime. This item is back after some tweaking at Star Industries. You will find jetpacks scattered throughout the island and try to hack the sky bases in time for Fortnitemares in the new patch. Jetpacks will return to the game in different versions. Besides, it will have different flight times. It hasn't appeared in Battle Royale in over two years, and its return will make the game even crazier. Get the most out of the opportunity to fly with your jetpacks. Look for jetpacks in chests all over the map. When you turn on the jetpack, it lifts you into the air for a short time; the left of the screen displays the charge; if it runs out, you will fall. The return of jetpacks will make the game more fun and original.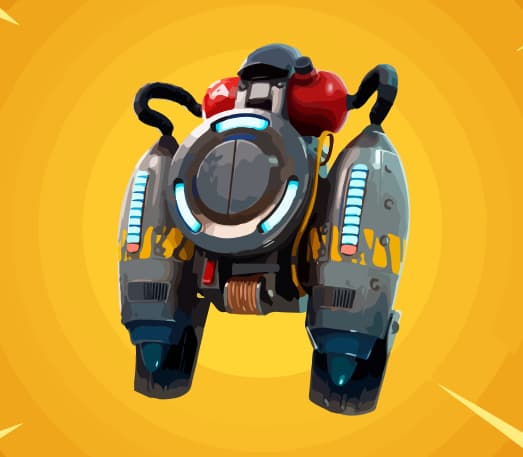 New Icon skin
This update introduces a skin for the Australian Youtuber Lachlan Power, which will be available on November 12. This skin will be part of the Icon series. You can get it for free. It's good news for all fans of the game. To have this skin, you need to take part in the Lachlan's Pickaxe Frenzy tournament. You will have a new series of icons along with the skin.
Bug fixes in patch 14.50
Fortnite devs strive to fix all bugs as always quickly, and you do not need to check the server's status to enjoy the gameplay frequently. Moreover, the developers create an official Trello board so players can follow the progress of troubleshooting. Fortnite has over 350 million registered players, and the fact that servers' status works with minimal disruption is incredible. All online games are prone to crashes due to server overload or scheduled maintenance. No one is immune to DDoS attacks and banal failures. Server problems are usually situational. To check the status of the servers, you need to enter the Epic Games website to the Fortnite public page. Besides, the company provides data and reports on previous indents for the last month on this page. Visit the official Fortnite account on Twitter if you need the latest information about how servers' status works. The company posts the latest news and data on server operation in the Twitter account and we also try to keep you updated with the latest news. If the game doesn't work, don't worry; most likely, troubleshooting is already underway.
Ready for equipment of the next generation
The Fortnite patch is ready to be downloaded on new consoles from Xbox and PlayStation. Fast loading, spectacular graphics, 4K resolution at 60fps, and more will become available on new consoles.
New experience
Fortnite introduces new Bonus Challenges to test your team's skills with patch 14.50. Upgrade your skills and fight the main villain of the Galactus together. Take part in the Marvel Knockout Tournament and win the Ghost Rider.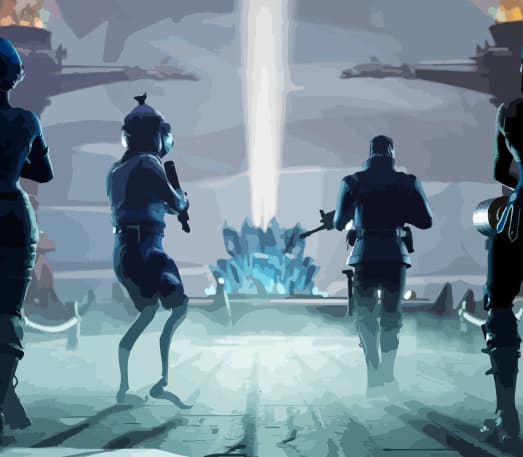 The new patch promises to be an epic update to the game. If you have been thinking about increasing your level in the game for a long time, but you do not have enough time for this try Fortnite boosting—an honest way to improve your skill and move to a higher level of the game.
It may be interesting: What Is Fortnite? Beginner's Guide
Game currency, money, V-Buck are your goal? We will help you achieve it! Epic Games has been successfully developing their games with in-game currency for a long time, allowing players to get what they want with V-Bucks. For beginners: V-Bucks is virtual money in your favorite game that you can use to get skins. Since Fortnite is rich in various characters, every player wants to dress up his hero and choose a powerful weapon. But what if you have a desire, but you don't want to spend the extra money? We'll show you how to get V-Bucks for free, how you can purchase gift cards, and where they are sold. Here goes!
How to get free V-Buck in Fortnite?
In short, the easiest way to get the free V-Bucks you want is to play. Are you surprised? We will tell you more.
Battle Royale and Save the World modes
The usual free mode in Fortnite Battle Royale will allow you to enjoy all the PVP game delights and earn in-game currency. Conquering level by level, defeating your enemies, you increase your chances of earning. At level 11, you will receive your first 100 free V-Bucks. When you reach level 34, you will receive your next free hundred. Certainly, this option takes time and effort, but you are playing a game to enjoy it, right?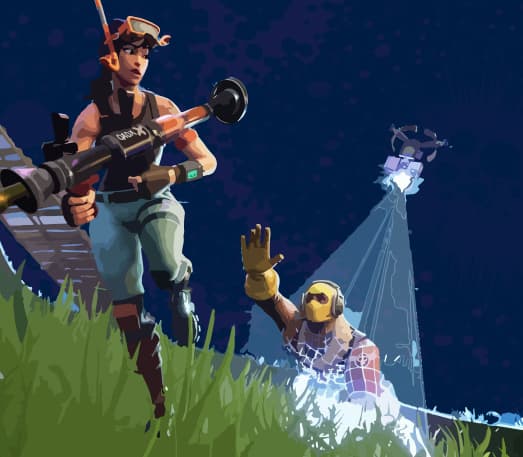 But the most fantastic thing is that in order to get more free in-game money, you need to spend your savings! This not only helps you level up faster (and easily get V-Bucks) but also pick up more precious rewards when you win. You can also try Save the World mode, which is paid. But you get the opportunity to earn easily in several ways here: everyday login, completing everyday missions(up to 3 pro day) and achieving certain levels.
Other options for getting V-Bucks
If you want to get V-Bucks for free, you will not find a better variant than those as mentioned above. But you can also try to save some money. Still don't know how to do it? We'll share with you!
Discounts
The game often has various discounts on many skins. Sales most often appear on the occasion of holidays like Halloween or Christmas. If a holiday is on the horizon, do not rush to buy the desired weapon, but rather wait until you can get an excellent discount on it.
Your game device
Did you know that depending on the device you use, you might pay less? Thus, owners of Windows, macOSXbox One, and PS4 pay, on average, one dollar less for every 1000 V-Bucks. Moreover, PlayStation users receive very often various bonuses and goodies from different games.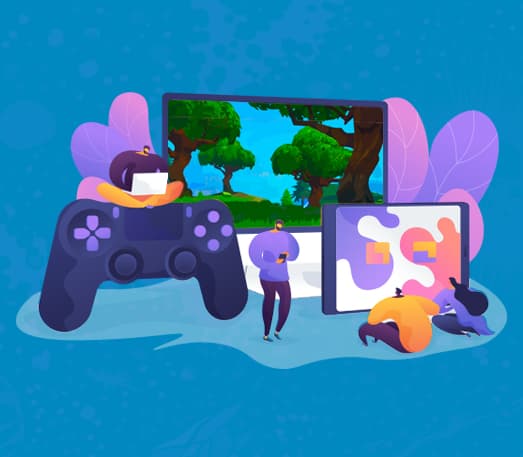 Boosting your Fortnite account
You can save money or get discounts, but it all takes time and effort. If you want to get everything without wasting your time, the best option would be to choose a good Fortnite boosting service. This will help take your account to the next level, get the desired weapons and skins with minimal effort on your part. The best boosters will win as many battles as possible and get your account to the top.
How to get skins in Fortnite for free
Of course, many players are interested not only in free V-Bucks but also in Fortnite skins. But we have some bad news for you because the most reliable and fastest way to get skins in the game is to buy them. Of course, you can purchase the desired model for the money saved from the awards or for other goodies. But only by having a little over 1000 V-Bucks, you can be sure that you will get the skin you want.
Fortnite gift card
Epic Games, highlighting the immense popularity of Fortnite, has taken a new step to meet the gamers' needs, which has also generated huge profits for the company. The coveted Fortnite gift cards can be purchased in the online game and in retail stores in the USA and many other countries. This plays into the hands of players: they do not have to use a credit card and pay online now because your nearest store will certainly gladly provide you with the desired Fortnite gift cards. Moreover, you can please your friend with an unusual gift for the desired amount. Buying cards guarantees your safety because there is no longer any need to indicate your personal credit card details. Fortnite gift cards also most often have additional bonuses, like extra game money for the regular price.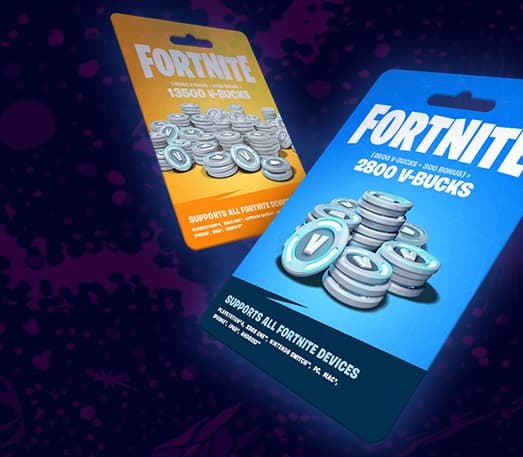 Avoid Gimmicks in Pursuit of Free V-Bucks
Recently, there are more and more sites and advertising pop-ups that beckon with bright "FREE." Remember, you mustn't share your Fortnite account if you are unsure of the source or site. Check reviews on other sites or ask for guarantees. You can also check the HTTPS protocol of the web-page, which should be closed. It allows your data to remain secure.
Among the many games, Fortnite still allows its precious players to receive additional bonuses and in-game money without any investments. Of course, this takes some effort and time. Win, get cool skins and just enjoy the game, and we will definitely show you how to do it!
It may be interesting: Fortnite Mobile. First look at a mobile shooter
Even if you are already familiar with Battle Royale, Fortnite has something to impress you. Building directly on the battlefield is considered the most distinctive feature of the game.
If you are interested in how to stay alive but want to destroy all your opponents, to boost your account and become the best player, the following tips will help you achieve the desired victory.
Landing
It's better to start winning from the very beginning. The first decision you make in the Battle Royale is choosing the place for a good start. It can be decisive for you. Many beginners choose crowded places and die quickly. The main rule at the beginning is to get to an unpopulated place, thus increasing your chances of winning ten-fold. Find there a small house where you will be unseen for others, as a result, you will be able to catch your rivals.
If you see another player, try to get away unnoticed. Fights are tiresome at the beginning of the Battle. It makes no sense to take risks. The best bet is to find the right weapon and a good cover. But don't rush in search of boxes, you will only find enemies who have already taken the desired treasure.
Listen to enemies
Not literally, of course, but their steps and actions. Fortnite lets you hear shots, buildings, and even footsteps nearby. No matter what tactics you've chosen: to avoid enemies or fight them, sounds will help you anyway. Directional audio doesn't work properly, that's why it's better to use headphones. You don't need to have a good sound system, it's enough to use regular headphones to get the information about where your rivals are.
Get and use a good weapon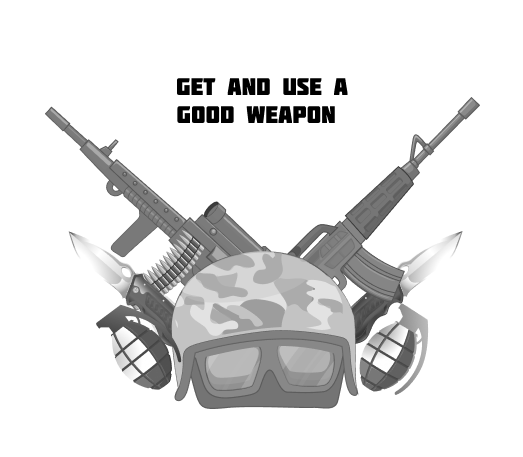 Close combat is very dangerous, and the player with the shotgun will have the advantage. It is more accurate and powerful than an assault rifle, so try to find it as soon as you can. If you chose an open space, it is better to use a sniper rifle. It will allow you to aim at a long distance accurately. Therefore, it is so important to study your weapon's characteristics before playing so that at an important moment, you don't get confused and fight back.
When you have a good weapon, try to get as much ammo as you can. Take the ammunition even when you don't need it. If it doesn't fit your weapon, this way, you eliminate the likelihood that other players will take it and use it against you.
If you faced an armed player when you couldn't find a weapon, run as fast as possible. Don't try to be aggressive empty-handed. On the other hand, if you have a shotgun and want to kill your first victim, bend down, and you can approach the target noiselessly.
Caution never hurts
If you are patient and very attentive, you'll stay in Fortnite for a long time. When you hear some noise, find a safe place, be prepared. When you are out of the storm, take your time to run to the center. If you really want to defeat your opponents, it's better to defend than attack. This way, you can win with a minimum of damage and kills.
But even if you have chosen a defense tactic, it is better to get a good weapon. A shotgun and sniper rifle works best.
Colors
Pay attention to the color of your weapon. The basic weapon can be disregarded, they mean almost nothing. The purple one is considered as the most powerful. Blue and green are also good.
Don't stand still
Even if you are not the most active player and just want to defend, standing still is not the best option for you. It's good if you managed to build a fort that protects you from everyone during the Battle Royale, but when the cloud of gas begins to constrict, you no longer want to be there. This doesn't mean that you need to throw your cover, panic, and run back and forth. It's better to use your materials for new buildings that will help you leave or move to another location quickly. If you understand that you are not in the most advantageous position, it's better to change the location or try to be aggressive. Enemies may simply not expect such action and will run away from you.
Build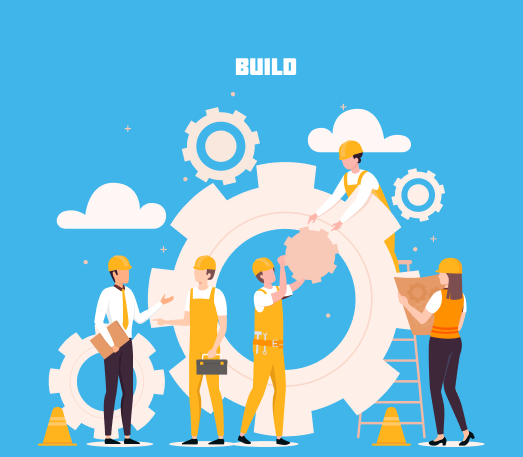 Fortnite offers a great feature that makes this game apart distinguished from others, so build, build, and build again. Buildings are needed in order to have the cover to help you protect yourself and get rid of enemies. But don't forget that player will also figure out how to destroy your hideout. One shot or the use of explosives is enough to take down your work.
You should also get resources far away from everyone since this is not a quiet work. It is better to do this at the beginning of the Battle Royale. Choose structures that are already there, building from scratch is useless and too unprofitable.
Things to consider when building:
– The distance from a storm;
– The ability to see the opponents clearly;
– How enemies can thwart you;
– Whether you can catch your opponents unawares.
Based on these points, choose the best place for you, the most comfortable one.
Remember also that ladders, doors, and windows can be built next to walls. Ladders are essential if you need to climb a high hill or mountain.
Always choose clay for building, because in Fortnite: Battle Royale, you can hear the footsteps of opponents, even if they are not yet visible. In some cases, this can save your life.
Destroy your enemy's building easily
Of course, it is very important to know how, where, and when to build correctly in Fortnite, but it is equally important to know how to break other people's structures. This allows you not only to get easy access to the loot but also to destroy the enemy's structure without breaking every part.
Several tricks on how to destroy the building correctly:
– Never destroy the floor under the chest, you will lose it forever;
– To destroy someone else's ladder, it is not necessary to break every part of it, just get rid of the first part of the structure;
– Smart players don't even have to step on a building to kill an enemy, because they can do it with just a few ax swings.
Don't be afraid of the storm
The Storm Eye is an ever-shrinking circle that creates a safe zone. It shrinks as the game progresses to collect all the players in one place by the end of the Fortnite. The storm in Battle Royale can be both your deadly threat and a friend. Of course, as you play through every match, you may want to focus on the map. But this is cheating. You won't be one step ahead.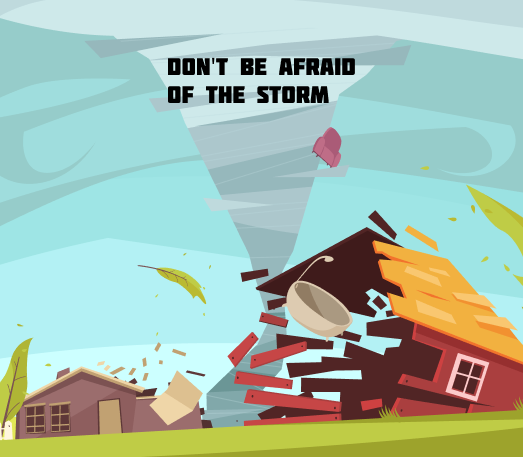 At the very beginning of the Battle, you shouldn't be afraid of the storm, so postpone monitoring your map for a later stage. Do what you want: search resources, loot buildings far from the center of Storm Eye.
Of course, you shouldn't forget about time, such a risk will not lead to anything good. Remember that your rivals are very often waiting for you at the edges of the safe zone. Therefore, it will be good if you have the time to avoid threats. But don't be afraid to leave the safe zone in search of good prey.
In the final, when there are very few players left, it's better to have a structure that will be your defense and weapon.
It is not enough to have a wooden fort for victory since your opponents can easily destroy it. A brick structure can protect you from a rocket launcher. It will also be good if you pick up the ladder when you go up. It guarantees your protection until the end of the Battle Royale. You just have to choose a good vantage point and kill your enemies.
Just remember that all this will only work if your building is in a safe zone, so be careful and try to allow for all possibilities in advance.
Resources
If you don't want to be at a disadvantage at the end of the Battle Royale, you will have to do a good job of gathering the necessary materials early on. It's great if you have bricks and metal at a late stage, but wood can also be useful. Grow trees in your spare time when you see that you don't have enough resources. Do your best at the beginning to know that you are safe and can defend yourself at the end of the Fortnite. Resources will never be enough, after all.
A few tips to save your life
Shoot the bushes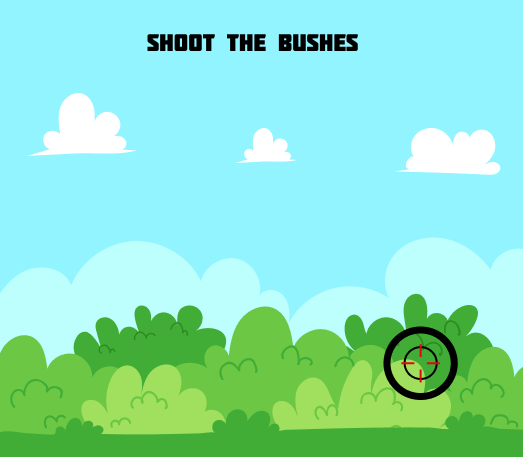 Olds know about the tactic of hiding in the bushes by crouching. You stay unnoticed, so the benefit is on your side.
This tactic is really working, and many players still use it, so feel free to make a couple of shots into the bushes that seem strange to you, as one bullet can save your life. Nevertheless, be careful that other enemies don't detect you by your shots.
Don't forget about boosting your account.
It is very difficult to bring your account to the top yourself. This is where boosting comes in. Special services help you get the best results. Boosters will do all the work for you.
But you need to be careful with frauds. If you decide to boost your account, choose only trusted sites. Ask what methods they will use for boosting, demand guarantees. By choosing the right service, you will get more wins and a place in the top in the desired time
Use baits
Certainly, it's nice to get rid of an opponent in the game, this increases your chances of winning, besides, you can pick up loot, even very excellent in some cases. But isn't it better to have a chance to get twice or even three times more equipment?
After you have dealt damage, refrain from immediately picking up the loot, because there is a chance that you have attracted players nearby. Of course, if you notice a very rare weapon that will help you in the future struggle, don't hesitate and take it immediately. But some interesting things can be left to attract enemies.
Prepare an ambush for the players who think they are just lucky. This way, you will receive a twice bigger reward.
Stop panicking
If you are caught unawares, and you don't know what position to take, calm down. It'll help you notice the objects around, which can serve as excellent protection for you. Even a regular box with a ramp can help you reset the battle and provide cover, you can stand on it and look from above, getting the upper hand over your rivals.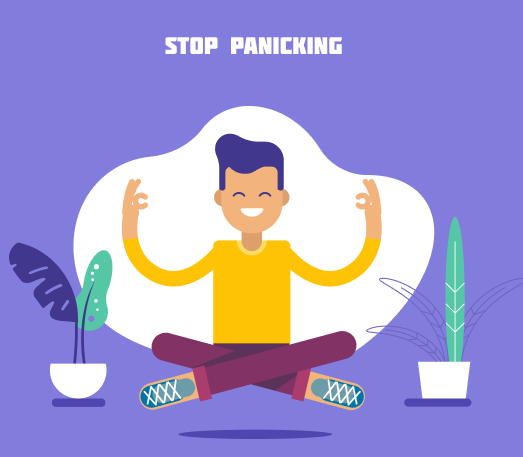 Don't rush into battle first
Remember: your goal in Fortnite: Battle Royale is to survive, not kill all opponents. Always try to assess the situation, understand whether you have enough weapons, whether they are suitable for your situation and what your skills are. And blindly rushing at the enemy relying only on luck is unlikely to lead to something good.
Take the height
Getting high at the end of the Battle is your best decision. As mentioned above, it's better to build brick forts. The top will help you to fully see where opponents can attack from. You will have enough information to eliminate the last survivors.
When you are on the down, trying to sneak up to the player, who takes the height, then you are at a disadvantage. You only have a few ways, all of which are clearly visible from above. Therefore you can only hope for luck and the fact that the enemy doesn't follow the road you are walking on.
Winning Fortnite won't be easy. You need to start your way to victory from the very beginning of the game. Landing, choosing the right tactics, and self-confidence will be your best helpers. Time passes very quickly, so you need to be able to adapt to the pace of the Battle.
Avoid rushing and killing at the beginning of the Battle Royale. Save your strength until the final match. There you'll need to show the most attention and concentration. Be attentive, look around, and stick to the chosen tactics. Using these tips will increase your chances of winning and boosting your account.
It may be interesting: Can You Get Banned For Boost? – https://fineboosting.com/can-you-get-banned-for-boost/
Fortnite is a battle royale game that is primarily played on PC; it is convenient and customary, but there a lot of gamers that prefer PS4 and XBOX instead of PC. Many people play on consoles for years and don't even think about a return to the former platform.
The fact is that playing on a console and computer is highly different. In truth, PS4 and XBOX are much better and can even improve your accuracy.
That's why we have unique boosters that can level you up playing on consoles. Using the specific settings, our boosters make more responsive movements, increase reaction time, correctness, and amount of wins while playing on XBOX.
You can familiarize yourself with the list of boosters and their benefits below.
But now, let's start our trip to boosters, console advantages, and a list of boosting options. Let's go!
High rank is a wish of thousands of gamers around the world. What is remarkable about this is that not all players reach the desired rank and level. The reasons can be different, low skills, lack of time, not skillful teammates, but we know how to deal with it.
Why Is It Beneficial?
First, let's talk about what you will get of boosting your rank. Those gamer who has high enough rank can have a significant advantage over others, and it's an ability to compete in a battle with top world Fortnite gamers. This feature will give you both skills improvement and monetary prizes.
We are here to level you up; the last point to clarify is the platform for boosting.
Which Platform Is Better For Boosting?
We are mostly used to play on PC because there were no consoles earlier. As for now, it is a digitized generation, and PS4 and XBOX are at the peak of their popularity. But why choose consoles for Arena Boosting exactly? It is all about accuracy. XBOX is harder to manage but easy to install. That's why the boosters who know how to deal with consoles are the best gamers to perform your order. Because once you've mastered the hardest, everything that goes after will be just an easy part.
Options
The main goal of our booster is to strengthen your character so you will never give up no matter what. The arena is the place of fights, and victory is your primary goal.
Your personal top booster will be your best teacher during the game if you choose an option Play with a booster. It is an excellent opportunity to gain knowledge first-hand. If you have no time, then let the gamer play for you and achieve the desired rank.
Select a Priority Order, and the booster will start your order will be at the forefront. The faster we begin, the faster you will play an upgraded character.
We also have a Live Stream option so you can watch how the booster is fighting to receive points to raise your rank.
Win Boosting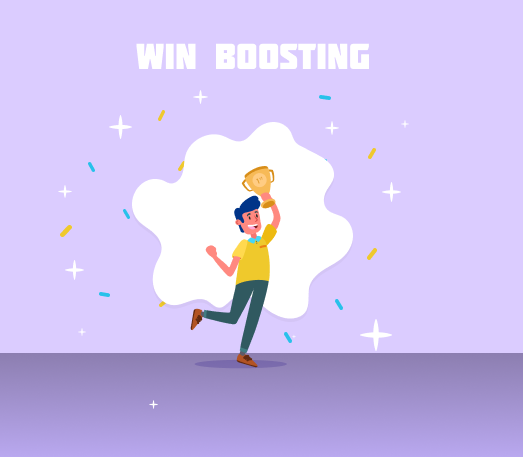 The easiest way to play Fortnite is definitely PS4 and XBOX. Firstly, because they have wireless controllers that simplify game passing, both booster, and gamer, secondly, most of our customers play PS4 and feel happy that accuracy here is at a high level. It allows us to play the game and get an exact amount of kills, notice opponents who're hiding somewhere behind the bush ad get the desired rank.
Where else but in Win boosting accuracy and attentiveness are priority points. That's why our boosters prefer to choose consoles instead of PC. We can bring you closer to your goal by boosting a specific number of wins. By using PS4 or XBOX, it will be faster, better, and easier to complete your order.
When other boosting services are struggling by achieving levels for customers, our gamers are relaxing by doing the same but on consoles.
Don't hesitate, choose your current and desired wins, select additional options like
play with booster together
speed up your order in the queue
or watch the booster playing if it is more comfortable for you
Special features using Win Boosting service
Delivery
We know that when you have no access to your account and can't play a video game, it is like a bit of a nightmare. That's why we organized a fast order delivery. We always let our customers know the time when we start using the account and how long it will take. You should know that we are more interested in keeping up a good connection with each customer and provide them long-term relationships. Thus you will receive your order faster if you choose our service to cooperate.
Queue
To start boosting your -wins, we should know how you want it to perform:
solo (if you want extremely fast boosting by our booster)
duo (play with our booster side by side by reaching your goals)
or squad (you can play with him in this mode too)
It is your choice to choose how your character will be upgrading. For our part, we assure you that our super boosters will do their best to deliver the maximum quality service. It is no matter which way of playing you choose.
Battle Pass Challenge
Completing Fortnite challenges can be a tedious and bland process. The tasks can be simple, but their completion can stop being fun as if you work at home without going outside for months.
We can easily replace you there and pass challenges quickly and easily. Then all you've got left is take the job and enjoy playing the game without any unwanted tasks.
Quick advice: choosing PS4 or XBOX will speed up your order in the queue and let the boosters complete it with extreme precision.
Power Levelling
If you read this line, we've already in love with you. Move forward, and we won't disappoint. The fourth and most popular service is Power Levelling. Shift this responsibility on boosters' shoulders and relax until they finish the order.
The fast and precise completion usually provides consoles: PS4 and XBOX. They are not only easy to install but quickly to launch and perfect in use. That's why our gamers prefer this way to boost. Actually, the plan for boosting your level is simple:
Go to Select Game tab
Choose Valorant
Select this boost
Set your desired and current level
Tap on the preferred platform (you know what to choose)
Turn on additional option
Done! You're amazing
Coaching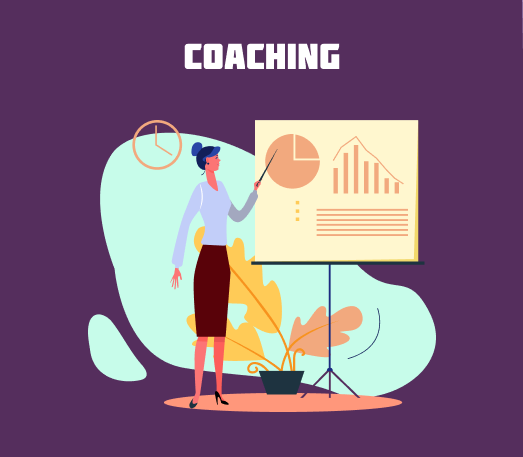 This boost will open tones of knowledge from our top world boosters, be ready to absorb them. We can safely say that our professional gamers are ready to lead you to your goal through all game challenges, explain little details, and open your eyes to your virtues and strengthen weaknesses.
Personal guidance is the best way to improve yourself in a short period. The newbies can learn the rules of right defend, aiming, precise movement.
We are sure that everyone has his skills, here we will unpack and improve them. As a result, you can achieve the highest levels, ready to confront different challenges and fight with the top world players.
It is important to say that platform selection is only up to you, but the fact is that consoles are more easy-to-use, have a high level of accuracy, and pretty comfortable.