14 September 2020
Fortnіte has a large variety of skins, but what are the best ones? It's difficult to mention all the skins, so we've selected the top-10 best, beautiful, and useful Fortnite skins for you! Most of the good ones had been left behind, so you can complete this list with your favorites!
You need to look amazing in the victorious battle, isn't it? Fortnite offers you a huge selection of clothes in the in-game store. But the problem is in weekly changing the available clothes. So we offer you our top list of coolest V-Bucks skins that a really worth buying.
Dark Voyager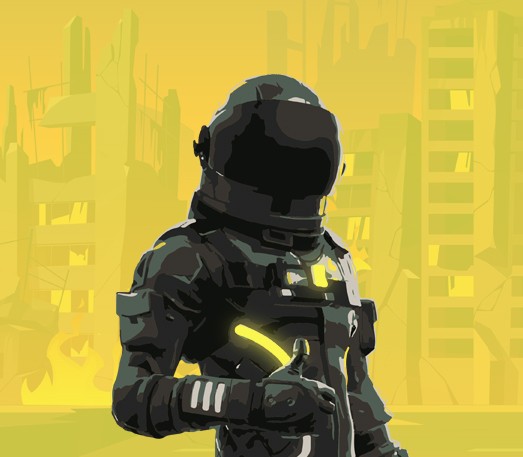 Price: 950 V-Bucks (~ $ 10) or reaching level 70.
Our list opens this one of the most incredible skins of the entire season. The model combines a modern black spacesuit with acid orange stripes and has a huge number of structures! This Fortnite skin is the most popular because of its peculiar appearance and distinctive advantage: no one will see your face in a black reflective helmet when you approach with your gun.
Plastic Patroller
Price: 800 V-Bucks
Patlorrer isn't a favorite outfit for many players, but it's a big mistake. This Fortnite skin may seem boring and one-sided: no color variation, and resembles a toy soldier from childhood in general. Although the skin looks rather usual, there was still a place for it in the TOP of the best. This model is just a cheat that has camouflage colors (2 variations to choose from: gray and red), so using such skin will make you less visible for your opponents.
Battle Hound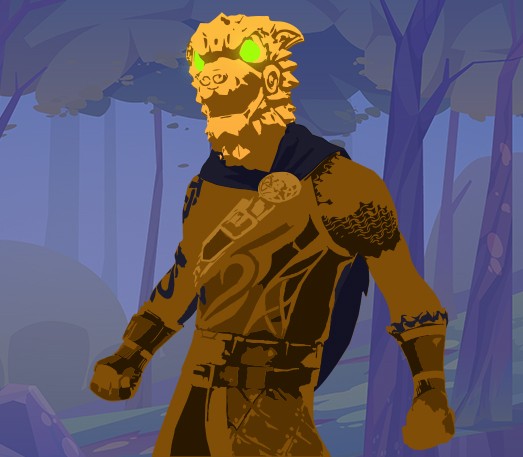 Price: 2000 V-Bucks(~ $ 20)
A sinister golden head with wild eyes is the best you'll get with this model(frequently speaking, it looks rather like a bird than a dog). But other parts looks really great: you get tattoos, chain mail, fancifully decorated armor, and a coat with fur boots to complete the astounding outfit. Your look around the corner at enemies with those fantastic green eyes will make them nervous.
Crackshot
Price: 2000 V-Bucks(~$20)
If you're a fan of "Nutcracker," this outfit is for you! This nutcracker doll rises above other ones. The extra set of teeth on the chin is a genius move that makes this skin even creepier. It will be easier to notice because of its height, but fortunately, the hat shots mean nothing for your health.
You couldn't return the Fortnite skin to the store, as it was part of the December and January event. But some quirky event-specific skins were already finding their way back to the store, so don't give up.
Rех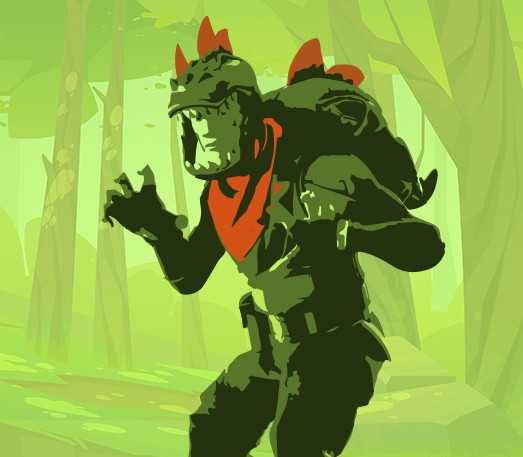 Prіce: 2000 V-Bucks (~ $ 20)
Forget about boring creepy dinosaurs with sharp teeth, crazy red eyes, and slimy scales. This model looks like a ten-year-old got a costume from his parents and desperately wants to impress his friends at a costume party. It doesn't sound very cool, but it looks fantastic! Rex has gained popularity precisely for its uniqueness.
Lоvе Rаngеr
Prіce: 2000 V-Bucks (~ $ 20)
Oh, those wings, right? The striking difference between the stone sculptural body and the brightly painted clothing won't leave any player indifferent. This is seemingly the most detailed Fortnite skin: it captivates with spiral pictures on the chest, enchants with a large golden loop, surprises with a pleasant combination of colors, and unique asymmetry. It was a Valentіne's Day skіn, but it has already returned to the store, so it will undoubtedly do it again.
Ghоul аnd Skull Тrооpers
Prіce: Ghоul – 1500 V-Buсks (~ $ 15), Skull – 1200 V-Buсks (~ $ 12)
These skins can be combined since they were both realized at
Halloween and are simple in their design: a scary face combined with torn clothes and a skeleton suit. But these unique images are catching with their simplicity. In addition, these Fortnite skins are in demand now and are considered rare because they did not appear in the store for a long time.
Ginger Gunner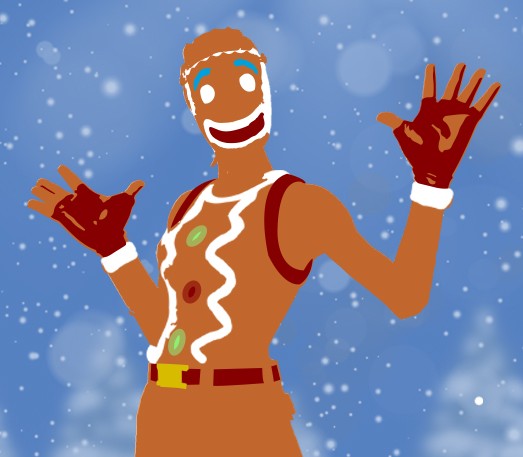 Price: 1,500 V-Bucks (~ $ 20)
This outfit can be considered as cute humor from Fortnite. Only here, an adorable ginger woman with blue eyebrows and a big, friendly smile will blow you up with a rocket launcher and won't even change her face. The model also has asymmetry characteristics of most characters: not only in clothes but also in legs looks different. Merry Marauder is a male version of the skin, which is also a great outfit; the difference is its evil face, which does not bring a happy mood at all.
The Reaper
Price: 950 V-Bucks (~ $ 10), reaching level 100
This is unmistakably, surely not a copy of John Wick, the tough hitman. Of course, the look, beard, hair, and suit are just a coincidence! The Fortnste skin and Keanu Reeves use the services of one stylist, no more.
Whatever the gamers think, it's nice to see the familiar gloomy face among the bright outfits. This is one of the store's rarest models, so it's incredibly difficult to get: you need bucks or spend LOTS of hours playing.
Of course, if you are not ready to spend all your free time playing in Fortnite, it would better to turn to boosting services. The best boosters will help you take your game to the next level and get the best skins faster. Good boosting services give you the opportunity to get more wins, game bucks, and rewards in a short time. So you can enjoy the Reaper right now!
Cuddle Team Leader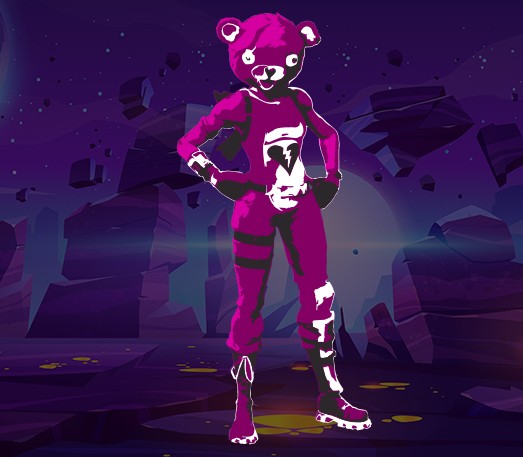 Price: 2000 V-Bucks (~ $ 20)
Oh yes, this cute little bear is terrifying. But once you look at the large scar, the furious eyes and sweet smile are no longer enchanting. You want to hug it, right? NO! However, the scary skin looks very fresh and trendy. It was released on Valentine's Day, which explains the bow on the back. Would you be delighted with such a gift? Most Fortnite players – yes!
Certainly, this is an incomplete list of popular Fortnite skins, but we have studied all the known models and chose the best ones for you! We hope this list will help you not miss the top outfits and look stylish in your victories. Have a nice game and good luck!
It may be interesting: XBOX And PS4 Fortnite Boosting