02 June 2020
Today's life is drowning in the digital world. Games now differ from previous ones a lot. There in the past, we don't have much choice: console, a pair of friends live next-door, several game disks, and a great desire to compete. Nevertheless, it is made us happy. Nowadays, we have full gamers pack: more options, an endless choice of games, and the ability to battle with players throughout the world, and a super extension – boosting services. That's extra cool.
But something remains constant, and it is a game completing time and leveling up. That's where the new option of boosting services come into play. In this case, let's go deep and tackle more about what it is, how it works, and why it is a key gamers' service.
What Is a Boosting Service?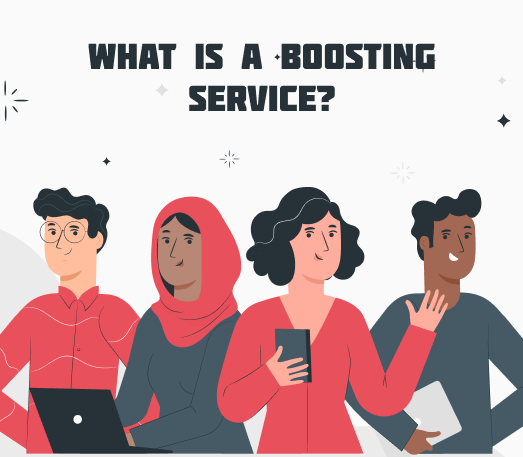 Our time on earth is restricted, and we all doing our best to make our lives easier. Starting from everyday duties and ending with different background services for house, work, and hobby. One of them is boosting service.
How many hours you spend playing meaningless matches, completing simple but tedious tasks, and how much time of your life you wasted? We are quite confident that your answer consists of "dozens or hundreds." That's why boosting services came into existence.
The word "boost" means a quick jump from the lower position or level to the highest one, and both refer to life and games. It is a professional service where every player can receive a wide range of gamers' options. Boosting service is a term that relates to a team of expert gamers who are ready to help you out with the following:
Level up your account
Can help you on the way to high game rank
Complete the placement matches for you
Made an exact amount of kills in any game
Help you understand the game by coaching you or play together.
This service is like a key to all doors. It doesn't matter which game and genre you play, whether it shooter Call of Duty, battle arena League of Legends, or game on a survival Fortnite. Boosting service can help you to achieve your goal on every level in any game.
Who Are Boosters?
These kinds of people are often called "cheaters" for their skills and what they do. They don't use any cheat codes while playing. Everything they have was made on their own. There were times when boosters were the same as newbies today, without any knowledge about game strategies, how to perform at the arena, the simple things about leveling up, and whatnot. By climbing the game ladder, digging every little detail, spending thousands of hours, and playing hundreds of games, they become self-made players. Having so much knowledge about games performing, they are ready to help you master the skills to become a proficient game player.
Boosters are super skilled players who can play any game for you and level up your account. Their key responsibilities include raising your rank, leveling up, unlocking missions, competing for rewards.
There can be two types of boosters: high-rank players and boosting services. Both of them offer identical options. First boosters can help you to achieve a high rank by coaching (playing with you) or play on your account and competing for high rank by completing missions, gaining KD, and winning games. Those pro gamers can be your teammates or your friends, so it is usually free to boost this way. One of the downsides can be unreliability and uncertainty regarding the particular amount of wins or desired rank.
The second variant is about a team of super experienced players. They can help you on your way to the wanted result. Your order can be of any level and any complexity. They aim to deliver the most qualified service to customers. Unlike the first variant of boosting, here four things you can be sure of:
Security (dealing with boosting service be sure your account is safe and no one can enter it except you personal booster; also, he will never answer to your friends in your absence)
Anonymity (not a single person will know that it is our booster playing on your account)
Speed (this option is crucial in performing boosters work; after you order some boost, we'll start it's completing immediately)
Support (you can chat with booster any time he's playing and ask any question you have; additional questions and suggestions you can write to our 24/7 support)
How This System Works?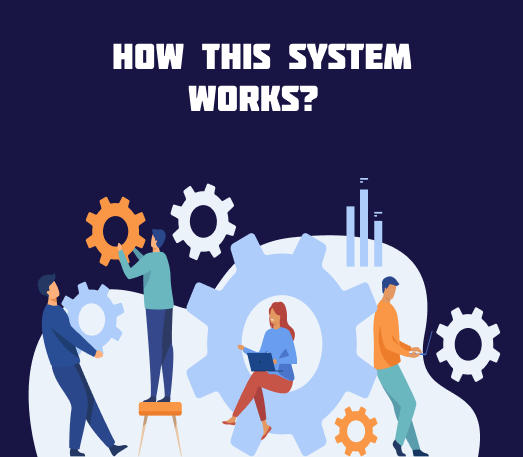 The plan for boosting is quite simple. It requires a minimum of your efforts and provides a maximum of your expectations. It is a common situation when boosters did more than customers expect. It is a pleasant bonus. Moreover, these additional bonuses are free. You don't need to pay extra for this service — favorable reviews on our website proof of that.
So, boosting service works as simple as possible. You come to us with a specific problem; it can be a lack of time, skills, experience, or any other issue. Choose a needed game from our list and pick a specific boosting option. By moving the slider, you determine other game options.
Let's set an example. You're playing Fortnite and have a problem with achieving the highest rank. You feel that your skills are way better than the rank and your teammates, just weak and unenthusiastic players. The next steps are:
Choose an Arena Boosting
Select the current rank
Put a slider to the desired rank
Select a platform you are playing (PS, XBOX, PS4)
Queue (solo, duo, squad)
Review your order and complete it
Follow the payment process.
Additions (optional)
Play with booster (learn the game strategy and how to play tips and secrets by joining to a booster)
Priority order (we will complete your order a way faster than others)
Live stream (watch the booster playing on your account)
After all these steps, we will immediately contact you and deploy one of the most experienced promoters to sign-in to your game account and follow the specifications of your order. If you bought an additional option Live Stream, you could see how your booster is playing; if not, we will notify you on completion of your order.
Why Do People Boost?
The reasons can be different, and we can explain the logic behind this. The problem can be in a not appropriate team, where you face with weak teammates that weighing down all players. We all have work, family, lives, and hobbies, and sometimes it is hards to balance all this. Having deadlines, other work, or a time for a family are, of course, high priority cases. So, there almost no time to maintain an online reputation. Some people can play with their low skilled friends and almost be a coach, so there will be no time for themselves, competing for rewards, equipment, gold, and whatnot. The reason for appealing to boosting service can be in a simple desire to level up in a short period.
Nevertheless, time is our precious resource, and nobody wants to waste it for nothing. That's why boosting services exist. Simple in use, favorable in obtaining.
Benefits
As you just noticed, there are some great benefits to boosting services. Let's make a quick deep into these profits.
Safety
It is the first and foremost part not only in game services but also in other areas. When you allow someone to enter or give access to your account, there will always be a possibility that it can be stolen. However, there are plenty of reputable and reliable services that can guarantee you the safety and confidence of your account and personal information. Look sharp and check service before you use it in order not to fall into a snare of fraudsters.
Choosing a reputable service checklist
They have unique IP for each boost
Use an encrypted VPN and other essential tools
Appropriate measures to ensure that your account is unable to hack
Speed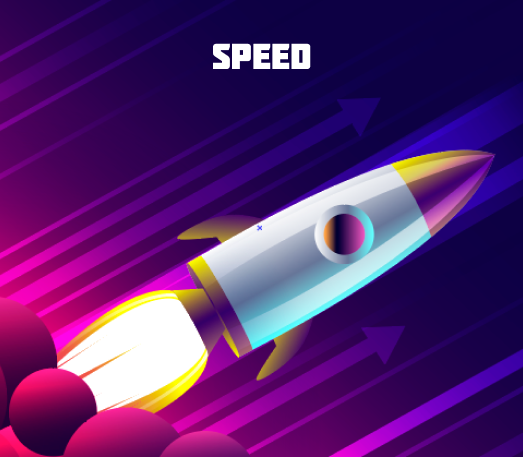 No need to spend thousands of hours for achieving your goal, leave it to professionals. Top gamers can help you level up and achieve the desired rank before you can blink. Sometimes it can be tough to build up your character anew; it is a time and power-consuming process. But there is nothing to worry about if you use boosting services. It is the best way to increase your profile, KD, and rank without trying hard and spending so much time on it.
Coaching
Stop taking your friends' time on helping you out with game strategy and rank boosting. We are sure they want to play and promote his own character. But instead, use boosters' free time to achieve your goal. These people are happy to share the experience and secrets of the game you're interested in. Our boosters work based on the one rule, "10,000 hours is all it takes to master any skill." We can safely say that our pro-gamers have already overcome this point and deserved to be called the masters of their trade.
One of our boosters will take your hand and lead you through all challenges. He will find out your weaknesses and strengthen them. Reveal some secrets of victorious battles, tell the best way to attack opponents, train your strong points, and made you a better version of yourself.