03 June 2020
If you are reading this article, it means you have spent some time searching for the cases of bans or reliable service. We are here to make you sure that there are still excellent services left. The title question is simple but has a complex answer. There is no single response; it may vary from service to service. Everything depends on service quality, liability, and honesty. The fact is that if you see a fantastically designed website with a clear menu and all the needed information, that still doesn't mean that you can trust this service. Various things differentiate reliable service from fraudsters. This article is going to answer your questions about ban risks, the games boosters, and the ways we protect our customers.
Are Boosting Services Safe?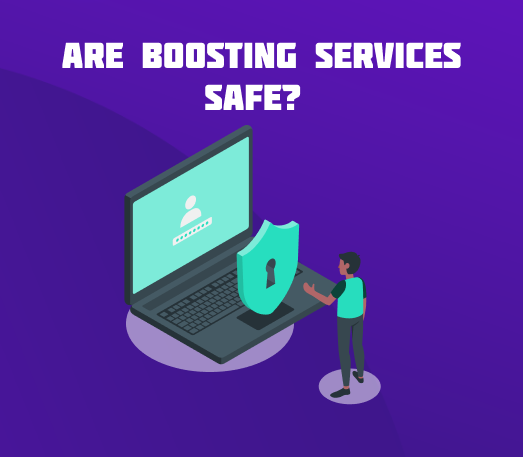 This is an eternal question that arose every time person thinks about leveling up, rank raising, or any other option to get to the top. It's the usual question because people don't want their account to be stolen. If you were that unlucky gay who experiences this case before, you know how sad and annoying it can be. It is a sure thing that account hacking is the last thing you want after you have put money and spent precious time of hard work.
As a boosting service, we can safely say that, unfortunately, not every similar function can be trusted. The bad thing is that these fraudsters' websites undetermine the credibility of good services. In contrast, a trusted and reliable company will do everything to secure your account, and there will be no chance to get banned or hacked. Trustworthy service uses various ways to ensure your account and information kept securely under the full possible control. The booster will never see your data; it is prohibited by the rules.
Another thing is that a reliable booster always uses the IP of your country.
Features Of Unfair Boosting Services
Boosting services range in the number of games, price, level of support, and an amount of boosting options. Of course, we all cuddle up at a low cost, but you should know that there will be consequences. So, we advise you to think before you buy it. Money is a limited resource, and maybe it is doesn't matter in which way you get your rank as long as you get it.
As we said earlier, your account is a valuable thing, and you shouldn't forget about it.
The feeling, when you sign up for unknown boosting service is always a thrill. It is a big concern not only with such services but with any kind of selling platform. It feels like you have little control over whether you get the thing you pay for.
If you met a person who offers you to boost your account at a lower price, it will not seems tricky for you; it's all because he is working alone. But before buying any service, ask yourself what stops this person from taking your money and disappear?
Unreliable boosting services can hide behind a qualitative website and consists of everything that makes them look legit. This is the easiest way to assure you that they are real service.
Programs Using
The only way to get the highest rank, level up, placement matches pass a painstaking work of pro booster. Weeks and months can pass before you get to the highest leagues and collect a certain amount of points. As for experienced booster, it is much easier and less time-consuming. Nevertheless, it will take a significant amount of time to complete your order.
But some unfair boosting companies may use specific programs or cheats to rank you up. It is definitely the wrong way to get to the top. If you see them using some, get out of there. You can ask, "How can I see they use unfair ways to boost accounts?" They can complete your order in a matter of hours, even some complex tasks. Just stay sharp and find some feedbacks on their work. One more thing, if they do not offer you the option "Play with a booster or Live Stream' it is worth thinking about.
No Guarantee
It is the essential part next to the safety of your account. Reliable services always hire the most experienced players for boosting. Each pro-gamer has proven its high level and played thousands of hours boosting customer accounts. Only the player who has done this job hundred of times before can do it again for you without any issues.
The unfair boosting services cannot guarantee you the completion of your order. There is no feedbacks and anything that can assure you to trust them. Also, they have no Refund option, that is needed in order of missing a deadline or failing to deliver the rank or number of placement matches you want.
Poor Service
If the service you want to use has no customer support or unable to answer you, it is a reason to think about the necessity to order in this place.
Trustworthy companies will always have 24/7 support, FAQ section, and everything that will make your pastime comfort.
The Safe Games We Offer
Having all the necessary points of the reliable company, we deliver only the most qualitative services. To assure you in this statement, we give the list of games we have and boost the services we provide.
League of Legends, the legendary competitive action strategy that has conquered millions of hearts around the world now is available for boosting. Let us make the highest possible rank for you to head the team and defeat your opponents! The safe boosting options we offer: 
League
TFT
Win
DuoQ (MMR, Game, Win)
Placement Matches
Champion Mastery
Fortnite is about staying safe, alive, and fighting until you run out of lives. Therefore, if you struggle by completing levels due to low skills or having little time for arena fights, our service can help you deal with it securely.
The next game we have in our arsenal is Call of Duty. One of the best first-person shooters is available on our boosting website. That's what you can boost without getting banned:
Kill (we will complete as many kills as you wish, starting at 10 and ending at 400)
Win (select a desired amount of wins, and we'll do that for you)
Weapon Missions (any mission, from any platform and any service)
The magic game that is luring you into its estate to battle with different strong creatures is Heroes of The Storm. You can boost your Rank or Placement Matches. The new, fully secure Coaching option is now available for you. Your personal booster will guide you through all the challenges and give you advice on how to act in one or other situations. 
Also, we have a new boosting option in Valorant. It is a rank boost.
Don't hesitate to go and check them all, mainly since it is safe and secure.
Our Ways To Protect Customers
Boosters
Our team consists only of proven, reliable, and responsible gamers who achieve the highest ranks and leagues. They spent thousands of hours mastering their skills that are important to get the top on the rank board. The fact that we add our boosters to this list lies in their reliability. Our gamers will never
get access to your personal information
talk to your friends in your absence
But instead of it:
maintain your rank
teach you how to play
guide on the way to your goal
tell you weaknesses and strengthen them
VPN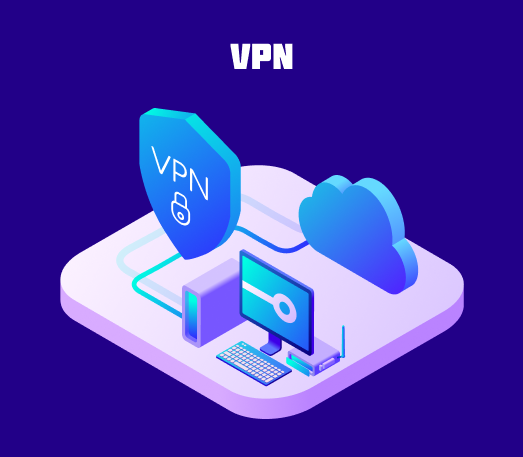 As a company that respects itself, we provide you with a super-secure option as a VPN. It is a private network that allows you to connect to different services, including game servers. Using this network, you can get access to the blocked websites. It is also possible to keep your information safe from fraudsters and online threats.
Our boosting service utilizes VPN every time we connect to the customer's account. These measures help to operate as safely as possible. There had not yet been a single ban situation since we use VPN. If just once we tried to connect to the user's account without a VPN, it will be visible for game guards. Because if we enter the account with different IP and get to the top league in a fast manner, then we would get an immediate ban. But our story is another. We assure a safe and comfortable service with constant support.
It may be interesting: Everything You Want To Know About Boosting And A Little More – https://fineboosting.com/everything-you-want-to-know-about-boosting-and-a-little-more/