If you are reading this article, it means you have spent some time searching for the cases of bans or reliable service. We are here to make you sure that there are still excellent services left. The title question is simple but has a complex answer. There is no single response; it may vary from service to service. Everything depends on service quality, liability, and honesty. The fact is that if you see a fantastically designed website with a clear menu and all the needed information, that still doesn't mean that you can trust this service. Various things differentiate reliable service from fraudsters. This article is going to answer your questions about ban risks, the games boosters, and the ways we protect our customers.
Are Boosting Services Safe?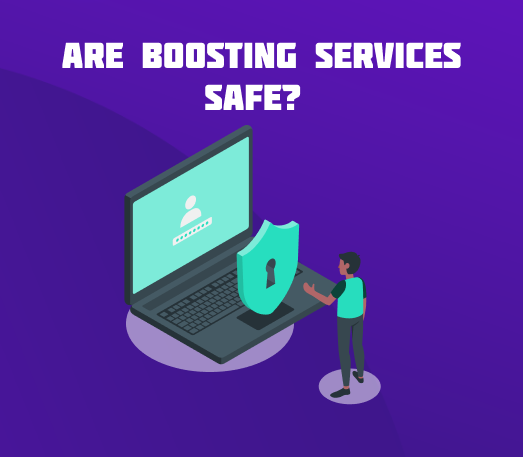 This is an eternal question that arose every time person thinks about leveling up, rank raising, or any other option to get to the top. It's the usual question because people don't want their account to be stolen. If you were that unlucky gay who experiences this case before, you know how sad and annoying it can be. It is a sure thing that account hacking is the last thing you want after you have put money and spent precious time of hard work.
As a boosting service, we can safely say that, unfortunately, not every similar function can be trusted. The bad thing is that these fraudsters' websites undetermine the credibility of good services. In contrast, a trusted and reliable company will do everything to secure your account, and there will be no chance to get banned or hacked. Trustworthy service uses various ways to ensure your account and information kept securely under the full possible control. The booster will never see your data; it is prohibited by the rules.
Another thing is that a reliable booster always uses the IP of your country.
Features Of Unfair Boosting Services
Boosting services range in the number of games, price, level of support, and an amount of boosting options. Of course, we all cuddle up at a low cost, but you should know that there will be consequences. So, we advise you to think before you buy it. Money is a limited resource, and maybe it is doesn't matter in which way you get your rank as long as you get it.
As we said earlier, your account is a valuable thing, and you shouldn't forget about it.
The feeling, when you sign up for unknown boosting service is always a thrill. It is a big concern not only with such services but with any kind of selling platform. It feels like you have little control over whether you get the thing you pay for.
If you met a person who offers you to boost your account at a lower price, it will not seems tricky for you; it's all because he is working alone. But before buying any service, ask yourself what stops this person from taking your money and disappear?
Unreliable boosting services can hide behind a qualitative website and consists of everything that makes them look legit. This is the easiest way to assure you that they are real service.
Programs Using
The only way to get the highest rank, level up, placement matches pass a painstaking work of pro booster. Weeks and months can pass before you get to the highest leagues and collect a certain amount of points. As for experienced booster, it is much easier and less time-consuming. Nevertheless, it will take a significant amount of time to complete your order.
But some unfair boosting companies may use specific programs or cheats to rank you up. It is definitely the wrong way to get to the top. If you see them using some, get out of there. You can ask, "How can I see they use unfair ways to boost accounts?" They can complete your order in a matter of hours, even some complex tasks. Just stay sharp and find some feedbacks on their work. One more thing, if they do not offer you the option "Play with a booster or Live Stream' it is worth thinking about.
No Guarantee
It is the essential part next to the safety of your account. Reliable services always hire the most experienced players for boosting. Each pro-gamer has proven its high level and played thousands of hours boosting customer accounts. Only the player who has done this job hundred of times before can do it again for you without any issues.
The unfair boosting services cannot guarantee you the completion of your order. There is no feedbacks and anything that can assure you to trust them. Also, they have no Refund option, that is needed in order of missing a deadline or failing to deliver the rank or number of placement matches you want.
Poor Service
If the service you want to use has no customer support or unable to answer you, it is a reason to think about the necessity to order in this place.
Trustworthy companies will always have 24/7 support, FAQ section, and everything that will make your pastime comfort.
The Safe Games We Offer
Having all the necessary points of the reliable company, we deliver only the most qualitative services. To assure you in this statement, we give the list of games we have and boost the services we provide.
League of Legends, the legendary competitive action strategy that has conquered millions of hearts around the world now is available for boosting. Let us make the highest possible rank for you to head the team and defeat your opponents! The safe boosting options we offer: 
League
TFT
Win
DuoQ (MMR, Game, Win)
Placement Matches
Champion Mastery
Fortnite is about staying safe, alive, and fighting until you run out of lives. Therefore, if you struggle by completing levels due to low skills or having little time for arena fights, our service can help you deal with it securely.
The next game we have in our arsenal is Call of Duty. One of the best first-person shooters is available on our boosting website. That's what you can boost without getting banned:
Kill (we will complete as many kills as you wish, starting at 10 and ending at 400)
Win (select a desired amount of wins, and we'll do that for you)
Weapon Missions (any mission, from any platform and any service)
The magic game that is luring you into its estate to battle with different strong creatures is Heroes of The Storm. You can boost your Rank or Placement Matches. The new, fully secure Coaching option is now available for you. Your personal booster will guide you through all the challenges and give you advice on how to act in one or other situations. 
Also, we have a new boosting option in Valorant. It is a rank boost.
Don't hesitate to go and check them all, mainly since it is safe and secure.
Our Ways To Protect Customers
Boosters
Our team consists only of proven, reliable, and responsible gamers who achieve the highest ranks and leagues. They spent thousands of hours mastering their skills that are important to get the top on the rank board. The fact that we add our boosters to this list lies in their reliability. Our gamers will never
get access to your personal information
talk to your friends in your absence
But instead of it:
maintain your rank
teach you how to play
guide on the way to your goal
tell you weaknesses and strengthen them
VPN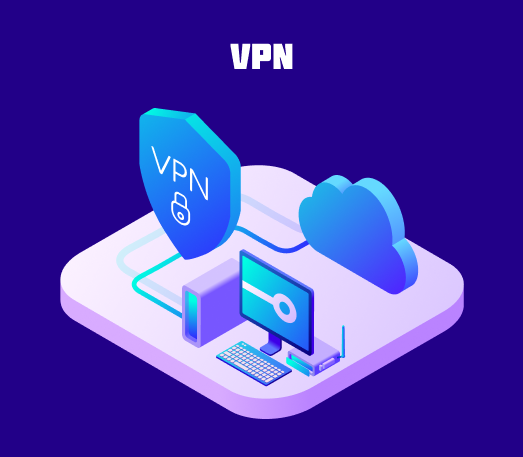 As a company that respects itself, we provide you with a super-secure option as a VPN. It is a private network that allows you to connect to different services, including game servers. Using this network, you can get access to the blocked websites. It is also possible to keep your information safe from fraudsters and online threats.
Our boosting service utilizes VPN every time we connect to the customer's account. These measures help to operate as safely as possible. There had not yet been a single ban situation since we use VPN. If just once we tried to connect to the user's account without a VPN, it will be visible for game guards. Because if we enter the account with different IP and get to the top league in a fast manner, then we would get an immediate ban. But our story is another. We assure a safe and comfortable service with constant support.
It may be interesting: Everything You Want To Know About Boosting And A Little More – https://fineboosting.com/everything-you-want-to-know-about-boosting-and-a-little-more/
Today's life is drowning in the digital world. Games now differ from previous ones a lot. There in the past, we don't have much choice: console, a pair of friends live next-door, several game disks, and a great desire to compete. Nevertheless, it is made us happy. Nowadays, we have full gamers pack: more options, an endless choice of games, and the ability to battle with players throughout the world, and a super extension – boosting services. That's extra cool.
But something remains constant, and it is a game completing time and leveling up. That's where the new option of boosting services come into play. In this case, let's go deep and tackle more about what it is, how it works, and why it is a key gamers' service.
What Is a Boosting Service?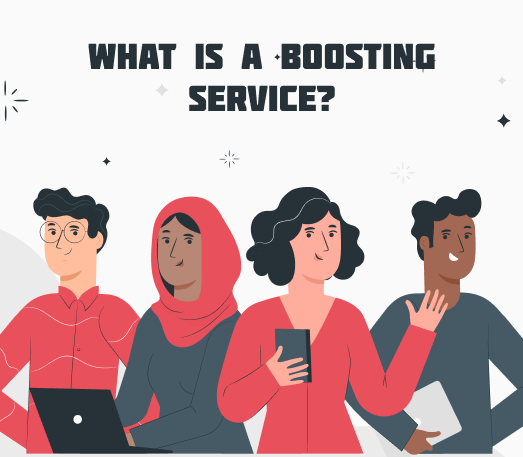 Our time on earth is restricted, and we all doing our best to make our lives easier. Starting from everyday duties and ending with different background services for house, work, and hobby. One of them is boosting service.
How many hours you spend playing meaningless matches, completing simple but tedious tasks, and how much time of your life you wasted? We are quite confident that your answer consists of "dozens or hundreds." That's why boosting services came into existence.
The word "boost" means a quick jump from the lower position or level to the highest one, and both refer to life and games. It is a professional service where every player can receive a wide range of gamers' options. Boosting service is a term that relates to a team of expert gamers who are ready to help you out with the following:
Level up your account
Can help you on the way to high game rank
Complete the placement matches for you
Made an exact amount of kills in any game
Help you understand the game by coaching you or play together.
This service is like a key to all doors. It doesn't matter which game and genre you play, whether it shooter Call of Duty, battle arena League of Legends, or game on a survival Fortnite. Boosting service can help you to achieve your goal on every level in any game.
Who Are Boosters?
These kinds of people are often called "cheaters" for their skills and what they do. They don't use any cheat codes while playing. Everything they have was made on their own. There were times when boosters were the same as newbies today, without any knowledge about game strategies, how to perform at the arena, the simple things about leveling up, and whatnot. By climbing the game ladder, digging every little detail, spending thousands of hours, and playing hundreds of games, they become self-made players. Having so much knowledge about games performing, they are ready to help you master the skills to become a proficient game player.
Boosters are super skilled players who can play any game for you and level up your account. Their key responsibilities include raising your rank, leveling up, unlocking missions, competing for rewards.
There can be two types of boosters: high-rank players and boosting services. Both of them offer identical options. First boosters can help you to achieve a high rank by coaching (playing with you) or play on your account and competing for high rank by completing missions, gaining KD, and winning games. Those pro gamers can be your teammates or your friends, so it is usually free to boost this way. One of the downsides can be unreliability and uncertainty regarding the particular amount of wins or desired rank.
The second variant is about a team of super experienced players. They can help you on your way to the wanted result. Your order can be of any level and any complexity. They aim to deliver the most qualified service to customers. Unlike the first variant of boosting, here four things you can be sure of:
Security (dealing with boosting service be sure your account is safe and no one can enter it except you personal booster; also, he will never answer to your friends in your absence)
Anonymity (not a single person will know that it is our booster playing on your account)
Speed (this option is crucial in performing boosters work; after you order some boost, we'll start it's completing immediately)
Support (you can chat with booster any time he's playing and ask any question you have; additional questions and suggestions you can write to our 24/7 support)
How This System Works?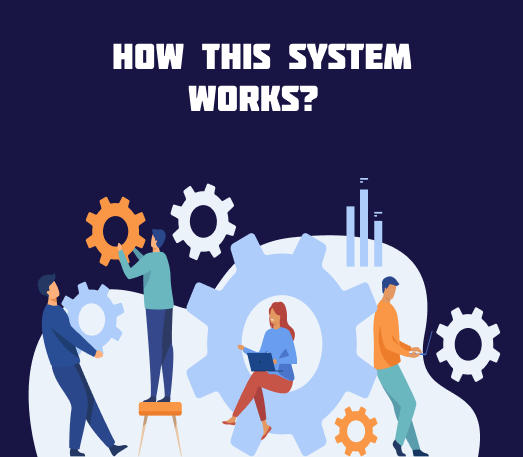 The plan for boosting is quite simple. It requires a minimum of your efforts and provides a maximum of your expectations. It is a common situation when boosters did more than customers expect. It is a pleasant bonus. Moreover, these additional bonuses are free. You don't need to pay extra for this service — favorable reviews on our website proof of that.
So, boosting service works as simple as possible. You come to us with a specific problem; it can be a lack of time, skills, experience, or any other issue. Choose a needed game from our list and pick a specific boosting option. By moving the slider, you determine other game options.
Let's set an example. You're playing Fortnite and have a problem with achieving the highest rank. You feel that your skills are way better than the rank and your teammates, just weak and unenthusiastic players. The next steps are:
Choose an Arena Boosting
Select the current rank
Put a slider to the desired rank
Select a platform you are playing (PS, XBOX, PS4)
Queue (solo, duo, squad)
Review your order and complete it
Follow the payment process.
Additions (optional)
Play with booster (learn the game strategy and how to play tips and secrets by joining to a booster)
Priority order (we will complete your order a way faster than others)
Live stream (watch the booster playing on your account)
After all these steps, we will immediately contact you and deploy one of the most experienced promoters to sign-in to your game account and follow the specifications of your order. If you bought an additional option Live Stream, you could see how your booster is playing; if not, we will notify you on completion of your order.
Why Do People Boost?
The reasons can be different, and we can explain the logic behind this. The problem can be in a not appropriate team, where you face with weak teammates that weighing down all players. We all have work, family, lives, and hobbies, and sometimes it is hards to balance all this. Having deadlines, other work, or a time for a family are, of course, high priority cases. So, there almost no time to maintain an online reputation. Some people can play with their low skilled friends and almost be a coach, so there will be no time for themselves, competing for rewards, equipment, gold, and whatnot. The reason for appealing to boosting service can be in a simple desire to level up in a short period.
Nevertheless, time is our precious resource, and nobody wants to waste it for nothing. That's why boosting services exist. Simple in use, favorable in obtaining.
Benefits
As you just noticed, there are some great benefits to boosting services. Let's make a quick deep into these profits.
Safety
It is the first and foremost part not only in game services but also in other areas. When you allow someone to enter or give access to your account, there will always be a possibility that it can be stolen. However, there are plenty of reputable and reliable services that can guarantee you the safety and confidence of your account and personal information. Look sharp and check service before you use it in order not to fall into a snare of fraudsters.
Choosing a reputable service checklist
They have unique IP for each boost
Use an encrypted VPN and other essential tools
Appropriate measures to ensure that your account is unable to hack
Speed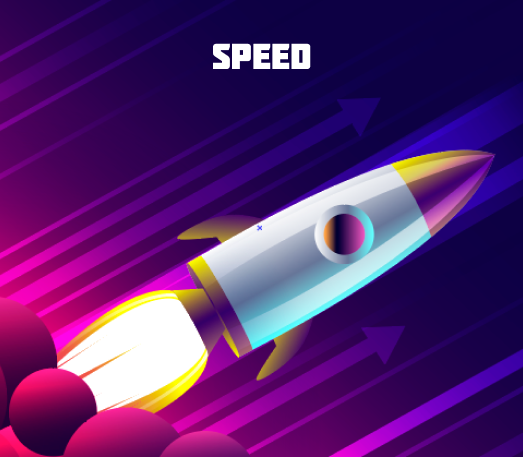 No need to spend thousands of hours for achieving your goal, leave it to professionals. Top gamers can help you level up and achieve the desired rank before you can blink. Sometimes it can be tough to build up your character anew; it is a time and power-consuming process. But there is nothing to worry about if you use boosting services. It is the best way to increase your profile, KD, and rank without trying hard and spending so much time on it.
Coaching
Stop taking your friends' time on helping you out with game strategy and rank boosting. We are sure they want to play and promote his own character. But instead, use boosters' free time to achieve your goal. These people are happy to share the experience and secrets of the game you're interested in. Our boosters work based on the one rule, "10,000 hours is all it takes to master any skill." We can safely say that our pro-gamers have already overcome this point and deserved to be called the masters of their trade.
One of our boosters will take your hand and lead you through all challenges. He will find out your weaknesses and strengthen them. Reveal some secrets of victorious battles, tell the best way to attack opponents, train your strong points, and made you a better version of yourself.
Warzone is a spin-off of the main Call of Duty. One map consists of 150 players, instead of 100. They said that the game field is going to increase to 200 players per match. This part of the game is made of the previous Call of Duty maps, but they're also wholly new ones. The advantage of this game is when you land on the mainland, you already have pistol, magazine, and armor. If it weren't so, you would be dead in the first 3 seconds. However, the main goal here is to kill your enemies. But to win in this game, you need to remain the last player on the map. This task is not made for weak, slow, and inattentive gamers. To confront all of your opponents, you need to have master skills, a bit of luck, and a strong desire to conquer. CoD Warzone basics are easy to learn, but it is more comfortable with assistance from the highly experienced gamers. Fortunately, we have these top-rate players to achieve any goal you want. Let's get acquainted with the services you can order.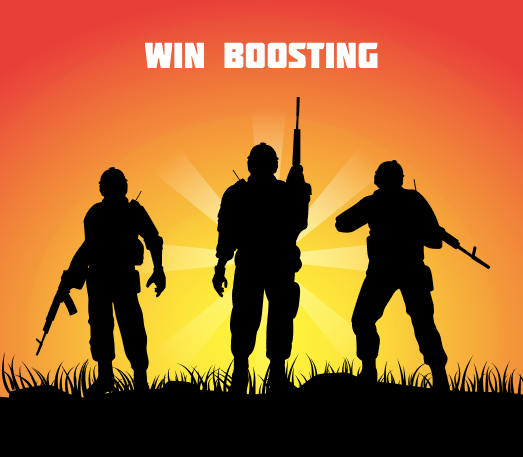 As in similar battle games, the CoD strategy tied up in wins, so you need a bunch of experience, perfect weapon skills, a high level of attention, and accuracy to earn points and lift up. Your game progress depends on how much XP you've got, these points increase your game Rank and eventually allows you to unlock level weapons and different items.
To achieve your desired goal, to level up your weapon and regular XP, you need to perform various missions and actions.
We are well aware that most parts of CoD players have their work, family lives and can have no time to sit and play for hours to achieve the needed number of XP and wins. Therefore we can offer you our top quality specialists with hundreds of playtime hours and the baggage of experience and wins. We can complete wins for you in no time playing in your account. All of our boosters are reliable and mature persons, that's why your orders will be complete as fast as it is possible.
To start leveling up your account, tell us these details:
Your wins
Mode (Battle Royale or Plunder)
Platform (PC, PS4, XBOX)
Type of queue (squad, squad)
Server (Europe, the Americas, Oceania)
Priority order – we will complete your order 2x faster than others.
Play with booster – unique chance to learn how to play, details and get experience with our top gamer
Live stream – an ability to watch your booster while he's playing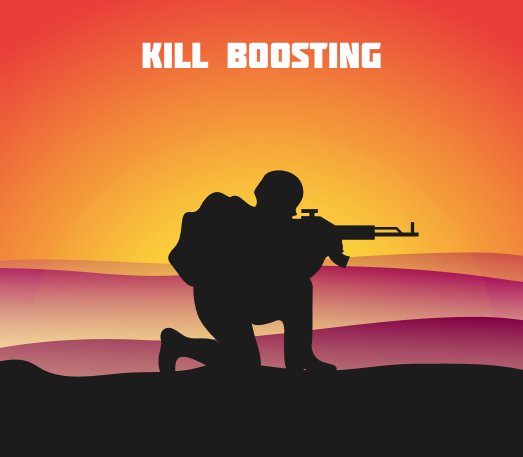 As we said earlier, when you get specific XP points, you unlock the affordable weapons and items. This, in turn, increases your skill and allows you to kill more enemies with more accuracy. But there are various actions that you can make to achieve these desirable XP points. There are different actions to earn XP, for example, complete missions (the exact amount of kills), daily challenges (get 20 kills with certain guns), weekly challenges (get a high number of kills with a Molotov Cocktail).
The reasons why you read it can be different: you have a certain amount of time on playing CoD, you want to be the best you can by using our service, or you are not good at killing.
We did this boosting service exactly for these needs. Our best players can solve your problem and ease your life by adding all their experience to gain the necessary amount of kills for you.
We are more than sure that you'll like our new chip. This chip allows you to play with our pro gamer together to achieve the desired goal. The main plus of this thing is that you can both play and learn from our booster to be the best you can in the future. This chip will improve your skills in any way.
Now you are inches away from your goals, and everything you need to do is to figure out what your order will consist of. We offer you the best we have, namely Live Stream option, Priority Order, two modes, a complete pack of three servers, queue, three regular platforms, and the desired number of kills. This set is everything we need to start boosting your account. Let's do it now together!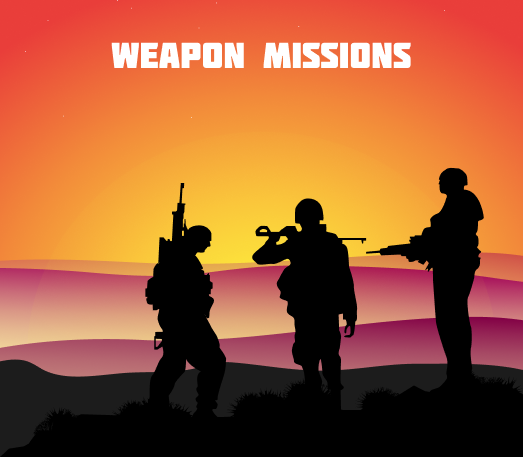 CoD Missions are the set of objectives grouped in every weapon mission. CoD has a lot of missions to pass, and each of them requires you to invest your time, efforts, and skills. The good thing about it is rewards. At first glance, there is nothing hard to complete them, but there's one exception. Instead of running and killing your enemies and earn XP freely, you'll be compelled to pass the missions. It can be a sort of fun for someone, but you may be an exception. That's why you became interested in this service.
We prepared the best boosters who are ready to better your account by completing the missions you need.
Here you can find out what Missions we offer and the objectives that need to be completed:
Boot Camp (ping an enemy, collect a weapon in 1 different matches, survive 1 sec in a gas field and others)
This is My Yard (buy two killstreaks, get five kills with a standard weapon, earn top 15 placement with your team one time)
River Run (get two kills in a vehicle, complete any three contracts, kill three downed enemies and so on)
Big Business (complete any three contracts, collect 15 piles of cash from the ground)
Rocks and Box (buy three munitions box, start one contract at the river quarry)
Boats and Trains (destroy one enemy vehicle, use six armor plates, etc.)
Wound recovery (revive a teammate, buy a team back, start contract at the hospital)
Fresh Produce (get three kills with an epic weapon and 2 kills with a legendary gun, open ten caches)
High Roller (buy one loadout drops, survive 20 mins without being downed, start one contract at the military base)
The game world is full of different interesting ones. The choice is so vast that sometimes it merely unreal to choose one thing. In the past, we have a minimal selection of games, but now we have a trade-off between existing popular ones. Each of them is good in its way. We start talking about this problem for a reason. Now you'll understand why. Imagine the perfect world with amazingly drawn characters, where each of them has its weapon and set of unique skills, for example, the ability to move as fast as light. Haven't you come with the idea that such characters are unbeatable? Yes, it may seem that way, but it is not that bad. This game is forcing you to show your suddenness mastery. Valorant is one of the most playable strategy games in the world. Winning goes to whoever made the first attack. Make unexpected steps succeed in every match. But if things get hard, let us help you out.
We created this boosting service for those who are tired of weak, irresponsible, and intentional teammates and lose matches one by one. The service is right for you; if your rank is lower than your skills, you can't bear those placement matches and break new ground to play ranked mode.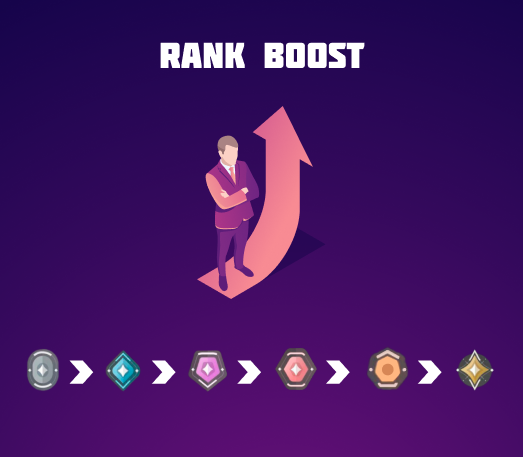 The games can sometimes be similar to live. We can compare achieving life goals with the desired game rank. In both cases, it is a hard way splashed with struggles, wins and losses, happiness, and gloom. But to achieve this wish, you need to work hard and don't give up whatever you face on your way.
After you played 20 unranked games, your goal now is to achieve the first competitive rank. Remember, it doesn't matter how much wins or losses you've done in 20 games, you pass them to have an opportunity to play competitive mode.
After 20 unranked matches, you are on the way to your first rank. To get this one, you need to pass through 5 placement matches. These first matches show your skills and help the rank system pairs you with the players in the ranked games. Now it is essential how much wins you will have. The more you win – the highest rank you will have.
Now you see that everything is very serious. Therefore, if you are afraid of losing some matches, or having low skills or both, let us make it for you. Top rank booster is ready to level up your rank in a no time. The things you need to set:
Queue (solo or duo)
Current rank
Desired rank
Stream my boost (to see how personal booster rank up your account)
Placement Matches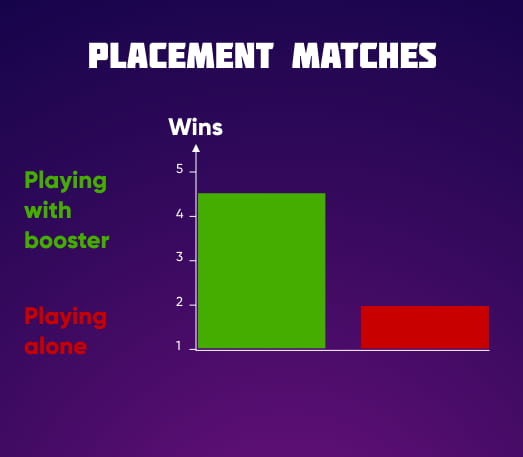 Every Valorant gamer dreams about playing the game with the highest possible rank. You need to put much effort on the way to your dream. These efforts consist of time, skills, patience, and a bit of luck. Every battle game has two levels of placement matches. The first is about 20 unranked games where it doesn't matter the number of losses and wins. But you need to go through these matches to have the ability to battle for the first rank.
The second one is the ladder of 5 placement matches. These are especially important. They determine your level and place to the specific tier you deserved.
It can be a tedious and time-consuming process, or you can have no time for this. Also, it can be stressful and nervous for those who play Valorant for the first time.
Instead, we can offer you the best possible help we have. It is all about our top boosters with years of experience and thousands of games behind them. There's no simpler service than the qualified players' help. The plus of using our assistance is the ability to choose. You can play with our booster to learn game details and to level up your skills or allow to play the promoter and then receive the result and be happy. There are no tasks we cannot do.
Just choose your last tier, set the number of games, queue, and region, and you are on the way to success.
Unrated Games
Like any other popular game, Valorant has two modes to play: ranked and unranked. To get to the ranked games, you need to pass 20 unrated games. Unrated games usually used for fun, skills increase, battle practice, or just for slow relax play. The format is absolutely like in ranked mode. These unrated games will prepare you for competitive mode let you get acquainted with rules, characters, and little details. It is your relaxing cruise to the highest goal.
Our customers divided into two categories: newbies and seasoned players. Out pro booster can deal with both. The first group can use our duo participation and get two for the price of one – learning from the best player and watching him go through these unrated games. If you are an experienced player but don't want to waste your energy on simple matches, we can help you out.
What we offer:
First-class boosters with years of experience
Live support
Fast completion of the order
Live stream while our booster is playing
Anonymity
Coaching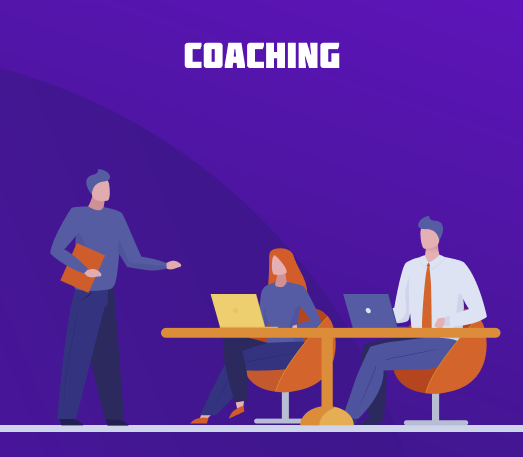 Each of these three boosting services is fast to complete, but let's speak about more important one – coaching. We created our service with one thought in mind, "Share the experience." We are following this idea to this day. To raise a rank is a one-time task, placement matches are all about having fun while playing, unrated matches are almost like the previous service, but coaching is a full pack of knowledge, instructions, and professional guidance through all game challenges. This type of service can be similar to your teacher in first grade. Our top player will take your hand and help you to go from the very beginning to the point you wish. Our goal is to find out your weak points and work on them to turn into your strengths. Playing with our booster allows you to ask him whatever you want and whatever confused you. Top gamers are inexhaustible resources of experience, energy, and optimism that be your friend throughout the playing time.
It may be interesting: Become the winner in Valorant following these tips! – https://fineboosting.com/become-the-winner-in-valorant-following-these-tips/
HotS is one of the best unique games that contain different characters from various battle games. It combined six-game universes, among which are Warcraft, Diablo, and Overwatch. The main goal of the HotS is the destruction of the enemy's base. However, the key to the win is in level updating, choosing the right pack of skills, and killing the creeps and enemy heroes.
The main goal of our services is to deliver qualitative boosting to our customers. This is a place both for new and seasoned players because we've got a lot to offer. The newbies can get the boosters to help to navigate through the HotS, learn the details, tips, and secrets of effective gaming. You can already be a seasoned player but stuck at the one division, in this case, our pro gamers will take your hand lead you to the desired rank.
In other words, let's get started our HotS Boosting Trip.


Placement Matches
How It Works
As in other battle games, HotS has Leagues, Divisions, and Placement Matches. Well, here's the thing: to get to one of the Leagues, you need to pass through 10 placement matches, something like ten circles of hell. All these matches work like sieve filtering the best of the best and the best of the worst. If you came out victorious from most of the matches, you'd be in a higher league. But if your goal is to be in the most top possible league, we can do this for you. 
There are five current ranks: Bronze, Silver, Gold, Platinum, and Diamond (except for Master and Grandmaster). Each of these ranks has five divisions, where the lowest is V, and the highest is I. Won the game – get up to the next division. If you reach Diamond 1, you are up for promotion to Master.
Why You Need Boosting
The reasons can be different. You can lack time to play the game, focusing on it the whole day. We all have jobs or studies, families, and duties. Therefore, after intense day the last thing we want to do is to reach that desired rank. Or you want to be the most exciting version of yourself. But weak teammates, unclear circumstances, fatigue can't let you win 10 out of 10 matches, we are all you need.
Our professional boosters are known for
battles in hundreds of games
competed for world's tournaments
won prizes
have the baggage of experience
masterfully coaching players with different levels
You will no more suffer, grinding, and trying all night long. Your 10/10 wins in placement matches already in our hands.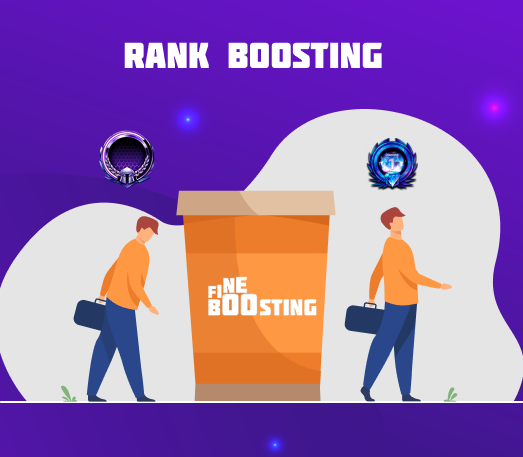 This boosting, as well as others, save your precious time. We understand that not everyone has so much time to spend on reaching the wanted division. So, we are here to help you achieve the desired goal.
Our HotS specialists spend most of their time playing, so it is a reliable source of experience and wins. We have the power to reach any rank you want.
Don't worry about servers; we have boosting professionals in the two regions: Europe and the Americas.
You can use this service no matter in what division you are. We have extensive experience working with different level players.
The option Play with booster allows you to learn the smallest details and tips that will come in handy in your future matches.
Your benefits:
fast delivery
live support
100% safety and anonymity
quick notification on completion your order
Coaching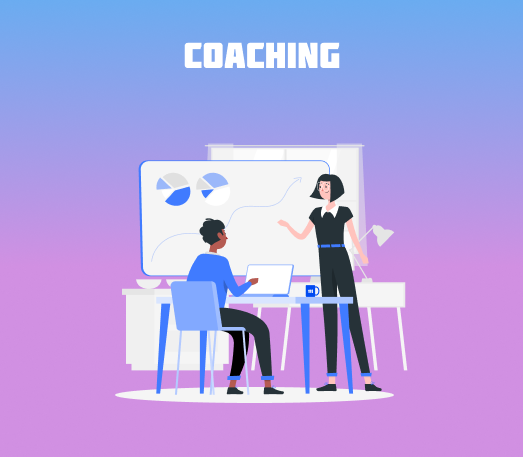 Why you need coaching?
The main problem of all newbie players – is an adequate evaluation of their skills. There are two types of gamers:
those who come to play with a company or skillful friend
the rest are the inexperienced people who can't evaluate their actions with fair criticism.
As for the first players, they have someone who can advise on how to strengthen your skills, tell the points that could be improved, where to direct your attention, your overall progression, and so forth. This game is like a real-life: to accomplish something, you need to make significant efforts. It would help if you played hundreds or even thousands of games because only when you face different challenges and difficulties, battle with various levels gamers you will be able to win any enemy and conquer any heights.
We gather the most professional gamers in our team. And each of them can help you achieve your personal goals in HotS, including adequate determination of your level, the steps to improving your skills and rank, and just a friendly talk on professional themes.
We will transfer all our skills to you, detect your mistakes, show the right direction, and guide you through the whole game process.
"To err is human," and it is absolutely so. Every person makes mistakes, but we can assure you that your errors will be reduced by half or even will be gone.
Effective coaching starts with choosing the following:
Coaching hours
Server
Play with the booster option
How does coaching work?
We mention the Play with booster option, not by chance. Yes, we offer you two methods of coaching :
A coach can watch you playing and giving you advice on how to play, what to avoid, what to do, and so on.
Or he can play with you and guide you when you are playing by using one of the voice apps.
Achieving specific peaks helps you feel more confident, but also to use the experience as a fuel for future achievements. This applies both to real life and games.
We know how important it is for you to earn points and to maintain your place in Leagues and Divisions. This is not an easy job. But if you are a beginner, we will help you get to level 30 and ensure participation in rating games.
However, if you are a seasoned player and feel that your abilities do not match your rating, teammates are very weak and inexperienced and pull the whole team down – we have a solution. Our pro boosters will upgrade your account in no time. They will help you to get out of the marsh swamp of losses and put you in a row with experienced participants from around the world.
Why You Need It?
As we said earlier – the more wins you have, the higher your League and Division. So, if you are new to LoL, we make a quick trip on how this game works and how we can help.
The structure is as follows: you need to work hard and play a countless number of games to jump the next Leagues. Each division is passed if you have 100 points and 3 qualifying matches. If you lose 6 times per new Division, you come back to the previous one.
Now you can see that this game is not about simple steps and accessible ways. The time you spent on achieving Divisions and Leagues is in direct proportion to your game success.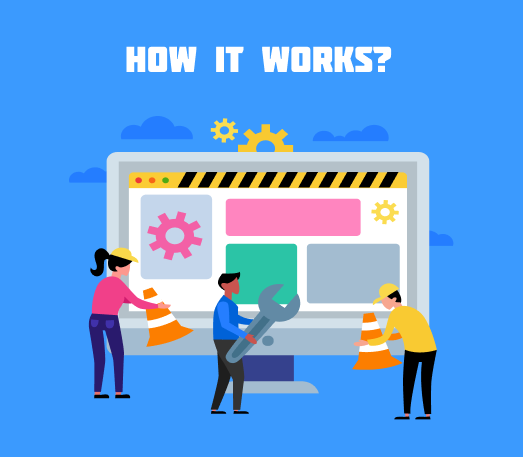 How It Works?
We offer you a simple way to gain your desired Rank without any efforts and additional nerves. Points and experience are the keys to an efficient game. For this matter, you can play with our booster together to learn how to act at specific points. We offer you three queue options:
Solo/Duo – play with pro-gamer
Flex – boost your Rank with more than 4 gamers
3×3 – game mode with one booster in
Let us know your Current and Desired Level, so we have something to go on and find you the best appropriate gamer. To raise up, your account we also need to know your Current LP and LP gain. This is for our booster to know how much time and games he needs. You can choose the server that you play. We have 10 different servers, including Korea, North America, Russia, Turkey, Brazil, Oceania, and others.
Additional Features:
Live stream – is made for you to monitor the game process. You can also chat with the booster any time he is playing. 
Priority Order – for those impatient buyers who want to see the immediate result with his own eyes.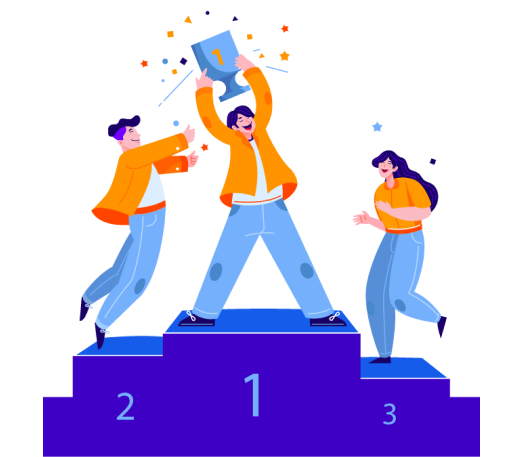 Win Boosting
What is It and What You've Got?
The strategy of LoL is as follows: a certain number of wins can get you up to the next League and Division. This service allows you to rely on us and buy the desired amount of wins. The situation you have can be different: you can be in Silver League and Division II and stuck here because of a weak team, or you can be newbie having no experience.
All these situations are solvable. We can win the needed number of games. It doesn't matter which League you belong to.
The next League is open for you if you win 3 of 5 battles. We can raise it up to 5 wins. As for Divisions, you have 3 games to pass to level up the subsequent one, where 2 of 3 must be won. We can get this done with three out of three wins that can be yours. This way, your booster can get you to the desired Division.
The things we need to start boosting your account:
The amount of Your wins
Queue (solo/duo, 3×3, flex)
Your server
Current Rank
Live Stream (if you want to watch your booster playing)
Priority Order (turn on this option to speed up your order)


Placement Matches
On reaching the 30 levels, you are able to play rating games. But there is an indispensable condition to reach the next Division and League: you need to pass required Placement Matches. The total number of Matches is 10.
The Top specialists can help you go through these 10 games with maximum points and minimum time. They will do their best to lift you to the top possible League. Existing experience boosters use for personal gamers guide if you want to play with our gamer.
Make sure you will have these cherished Placement Matches with our boosting service.
The terms for this type of boosting as in our past services. Take your time, choose the quality.
This type of boosting was created for those who cannot sit around while the gamer is upgrading their account. The boosting time is often different ranging from a couple of hours to a few weeks. That's why we created this type of game; so the gamers can stay active while booster does the job.
MMR Boosting
Now when you can play a ranked game, you can benefit from our service. This simple boost offers you MMR improvement. Let's unpack this.
MMR is your game rating that defines the player you can meet, taking into account what skills you have. This also consists of how many League Points you win and lose per game. For example, you get 15 but lose 5, which means you have good MMR. The more matches you win, the better your hidden rating.
Our boosters will log into your account and raise your rating to the desired Rank. Your account boosting will start at the moment you order this service.
Game Boosting
The fact is that while you play with the booster, you improve both your ELO and game. By the end of the boosting process, you will be much more experienced than in the beginning. Study during the game and be a good experience earner to reach the highest Leagues in no time.
Win Boosting
This service allows you to play with our pro gamer together to reach the highest Leagues. DuoQ Win Boost is a little different from the Game Boosting. In the second variant, you buy a certain amount of games you participate in, but the second one is much more profitable for both of you. It is not enough to have simple boost skills to raise your wins. DuoQ Boosting is a balanced combination of coaching, tactic, and social skills to be competent suave and patient with the customer.
TFT Boost
The best Boosters will deliver the desired Rank to your account as fast as possible. Every order is completed by the highly experienced LoL gamer with a high win rate. The reason to buy our service:
Highest speed in gaining the desired game Rank
Our gamers are the mix of experienced boosters and coaches
The most Competitive price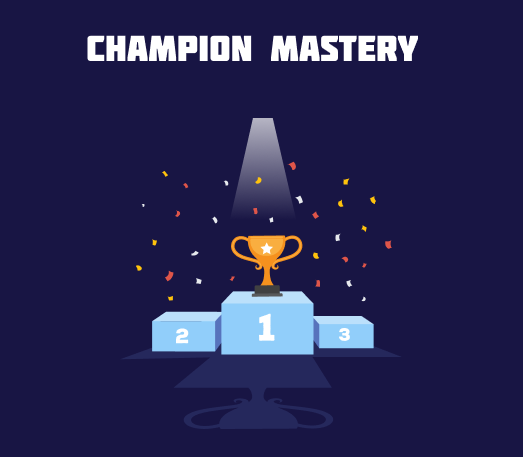 Champion Mastery
This is a whole different level. Champion Mastery boost allows you to get any mastery reward. The better you play, the higher your grade. Because it depends on your total performance.
The overall system works in this way:
choose a champion
receive mastery rewards
select a number of wins you want
By buying this boost, you order the specific amount of wins you want. Our booster will play with that champion until he reaches the desired rank you buy.
Every order started as soon as possible and completed in no time.
Everything you want to know about boosting you can read here: https://fineboosting.com/everything-you-want-to-know-about-boosting-and-a-little-more/